SHIPPING CONTAINERS TO
WELLINGTON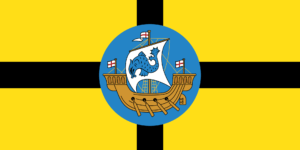 SHIPPING CONTAINERS FROM AUSTRALIA TO WELLINGTON 
Freight services from Australia to Wellington
Australia's best Shipping container rates to Wellington!
Over 20 year's experience shipping cars to Wellington
Are You Thinking of Moving to Wellington from Australia?
Ask about Self-Pack your own shipping containers.
View Larger Map   |    Get Directions
Welcome to CargoMaster, Australia's renowned sea freight specialists to New Zealand
Also servicing: Auckland, Bluff, Lyttelton, Napier, Nelson, Port Chalmers, Tauranga, Wanganui,
Our high performance team of sea freight service professionals offer many years' experience delivering shipping containers to Wellington
Cargomaster delivers self-pack containers all over the world.
CargoMaster: Your Reliable Shipping Partner for Wellington, North Island, New Zealand!
Sea Freight Services, Consolidated and Full Container Loads, and More!

CargoMaster is proud to offer reliable sea freight services to the Port of Wellington. As New Zealand's third largest port, Wellington Port is located in a large harbor at the southern end of the North Island. Formerly known as Port Nicholson, it was renamed in 1984. Wellington Port handles over 100,000 TEUs and accommodates more than 5,000 vessels annually, contributing to both regional and national economic prosperity.
With its state-of-the-art container terminal and conventional cargo wharfs, Wellington Port provides excellent facilities for handling various types of cargo. The container terminal features two berths measuring 293 meters in length, capable of handling over 2,500 TEUs and up to 800 refrigerated containers. This modern infrastructure ensures efficient and secure cargo handling.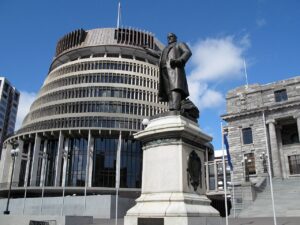 Strategically positioned, the Port of Wellington and CentrePort offer easy access to both the east and west coasts of New Zealand. The port is well-connected to the rest of the North Island through national rail and highway networks, and it also serves as a vital link to the South Island through inter-island ferries located within the port. This connectivity makes Wellington an ideal choice for shipping goods to and from various regions.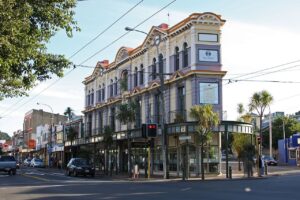 CargoMaster understands the importance of reliable and efficient shipping services. That's why we offer weekly sea freight services to the Port of Wellington. Our services are available from major Australian cities such as Sydney, Melbourne, Brisbane, Perth, Adelaide, Hobart, Launceston, Darwin, the Gold Coast, and Townsville. Whether you require consolidated sea freight (LCL or shared container) or full container loads (FCL), CargoMaster has the expertise to handle your shipping needs.
Wellington, also known as Te Whanganui-a-Tara in Māori, is not only the capital city of New Zealand but also the country's third largest city in terms of population. Situated on the southwestern tip of the North Island, Wellington is renowned for its windy climate, making it the world's windiest city. With a population of approximately 220,000 people, Wellington is a vibrant and livable city, offering a high standard of living.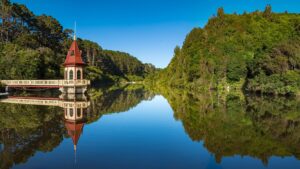 Wellington boasts a diverse economy, with a strong focus on services such as finance, business services, government, and the film industry. It is a hub for film and special effects, housing New Zealand's film industry and serving as a center for information technology and innovation. The city's seaport plays a significant role in both domestic and international shipping, connecting Wellington to various destinations.
The city's transport network is well-developed, with train and bus lines reaching as far as the Kapiti Coast and the Wairarapa. Ferries also provide convenient transportation links between Wellington and the South Island. Wellington International Airport, the country's third busiest airport, serves as a major gateway for air travel.
Wellington's climate is characterised as temperate marine, with moderate temperatures throughout the year. However, it is known for its southerly blasts in winter, making the temperature feel colder. The city experiences high rainfall, with an average annual rainfall of 1,250 mm (49 in). Frosts are common in the hill suburbs and the Hutt Valley during the colder months, while snowfall is rare at low altitudes.
As a prominent seaport, Wellington Harbour handles millions of tonnes of cargo annually. It facilitates imports of petroleum products, motor vehicles, minerals, and exports of meats, wood products, dairy products, wool, and fruit. Additionally, Wellington has a strong government sector, with many head offices located in the city. In recent years, tourism, arts and culture, film, and ICT have also contributed significantly to Wellington's economy.
With its thriving economy, world-class infrastructure, and vibrant cultural scene, Wellington offers an ideal environment for businesses and individuals alike. CargoMaster is here to support your sea freight shipping needs to and from the Port of Wellington, ensuring timely and reliable delivery of your cargo.
Partner with CargoMaster for your shipping needs to and from Port Chalmers, New Zealand.
Contact us today to experience seamless and efficient sea freight services that meet your requirements.
MOVING TO WELLINGTON?
WHAT YOU NEED TO KNOW!
SHIPPING CONTAINERS TO
WELLINGTON
VESSELS SAILING WEEKLY FROM SYDNEY, MELBOURNE, BRISBANE, PERTH, ADELAIDE, DARWIN AND TOWNSVILLE TOO: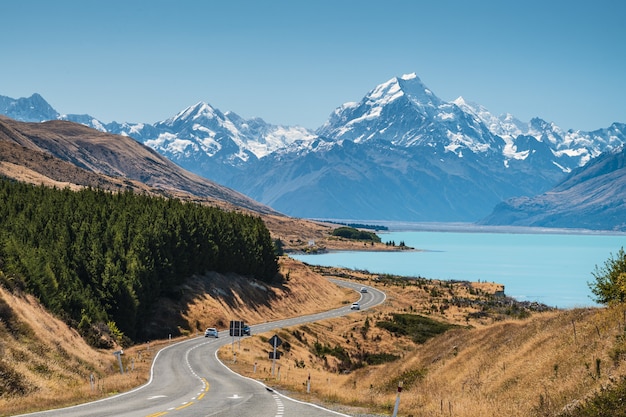 DUNEDIN
MOSGIEL
INVERCARGILL
GORE
ARROWTOWN
QUEENSTOWN
TE ANAU
MILFORD SOUND
TUATAPERE
OREPUKI                                                                                         
RIVERTON
WINTON
RYAL BUSH
LUMSDEN
MOSSBURN
WANAKA
OTOTARA
LAKE TEKAPO
ALEXANDRA
CLYDE                                                                                                       
CROMWELL
ROXBURGH
BALCLUTHA
MATAURA
MILTON
GLENORCHY
FOX GLACIER
EDENDALE
HAAST
CargoMaster offers weekly sea freight shipping of containers from all Australian capitals to Port Chalmers and surrounds. CargoMaster will organise the delivery of shipping containers to almost anywhere in Australia for stuffing (packing), or you can pack your container in one of CargoMaster's packing yards (no hurry you get 12 days to pack your container!). All types of equipment available for sea transportation to Nelson, including 20ft and 40ft containers, high cube containers and 20 and 40 ft flat racks.
CargoMaster moves a wide variety of cargo to by sea freight, for anyone lucky enough to be moving to Nelson or Marlborough sounds, ask CargoMaster about Self Pack International Shipping Containers, a low-cost alternative to expensive removalists! Self-Pack international moving containers can be delivered to your home in Australia for packing.
CargoMaster moves all types of commodities in shipping containers (and on flat racks) to NZ, including, mining machinery, construction equipment, cars, trucks, boats, household goods and personal effects, machinery of all shapes and sizes! CargoMaster offers a Door to Port or Door to Door service for shipping containers to New Zealand.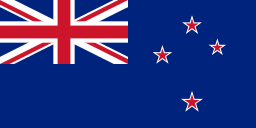 NEW ZEALAND BORDER CONTROL AND AGENCIES
Border agencies The Ministry for Primary Industries (MPI) along with New Zealand Customs Service and the Department of Immigration, have specific requirements for people moving personal effects/household possessions to New Zealand. The following guide is put together by MPI – please refer to New Zealand Customs and the Department of Immigration websites for further information in those areas. Clearance of goods An inspector will assess documentation presented to MPI for possible risk goods. If an inspection of your personal effects is required this must be at a transitional facility and you must notify MPI of the location. If the shipment is a full sea container load an inspection of the sea container is mandatory and will be carried out by an accredited person or a MPI inspector. For more information contact MPI, your moving company, freight forwarder or customs agent. Other conditions may also apply and MPI will advise you of these at time of application. Keys may be required for any locked trunks, suitcases or vehicles.
RESTRICTED AND PROHIBITED ITEMS
Do not pack these goods as they may be seized unless accompanied by official certification: • Any packets of food. • Honey, pollen, propolis, honeycombs and other bee products. • Plants, bulbs, cuttings, corms, rhizomes or tubers, commercially packed seeds and seeds for planting. • Packaging such as straw or used fresh food cartons. • Items restricted under the Convention on International Trade in Endangered Species (CITES) such as coral, ivory, snakeskin or whale bone items, turtle shell and some sea shells.
PACKING YOUR PERSONAL EFFECTS
Strict biosecurity laws mean there are some items you cannot bring to New Zealand, and some other items will require inspection on arrival. Using a professional moving company, freight forwarder or import agent to help you move can be beneficial, as they can provide assistance with MPI requirements. Having an accurate and easily understood manifest of your belongings will help MPI to assess these quickly when they arrive in New Zealand. By not packing some items, or packing goods that may require inspection together, you may save costs and time. If belongings are arriving in a sea container then the container must meet the requirements of the Import Health Standard for Sea Containers
ITEMS THAT MUST BE DECLARED
The following items must be declared as they may require inspection and in some cases certification from the country of origin:
Fresh or dried fruit, vegetables, mushrooms or fungi.
Any meat, fish, shellfish or poultry.
Ingredients used in cooking, all milk products, cheese, eggs or egg products, and milk based baby foods.
Hunting trophies or stuffed animals.
Traditional or herbal medicines or remedies, health supplements and homeopathic remedies that include animal or plant products.
Dried flower arrangements or Christmas decorations made from plant material.
Items made from wood.
Items stuffed with seeds or straw.
Items made of from bamboo, cane, coconut or straw.
Items containing hair, fur, unprocessed wool, skin, feathers or bone
PERSONAL MOTOR VEHICLES
Personal vehicles and other machinery such as jet skis, lawn mowers or chainsaws are also subject to biosecurity requirements and are inspected on arrival. Before shipping, vehicles should be cleaned thoroughly inside and out, including underneath and around the wheels and wheel arches. If steam cleaning ensure the whole vehicle including the engine is cleaned. Contaminated vehicles will be directed for treatment and re-inspection (charges apply). For information on complying with vehicle safety regulations refer to the New Zealand Transport Agency website. For information on vehicle tax refer to New Zealand Customs Service.
BRINGING YOUR PETS TO NEW ZEALAND
The requirements for bringing pets into New Zealand depend on the type of animal, where it is from and if there is an existing import health standard for the animal. Disease concerns mean that not all types of pets are allowed into New Zealand.
WOOD PACKAGING
Wood packaging such as crates or pallets is subject to biosecurity requirements and must be declared3 . Wood packaging must have been fumigated or heat treated before use and must be declared in the Quarantine Declaration (for full container loads) regarding container cleanliness.
TYPICAL QUESTIONS CALLERS ASK ABOUT SHIPPING TO WELLINGTON
"How long does sea freight take to Wellington, New Zealand."
"Depending on the particular destination in NZ, transit times from Australia to NZ can be anywhere between 2-30 days. The transit time will depend on the origin of the cargo in Australia and the intended destination in NZ, the type of sea freight service you use will also be a factor when calculating transit times. Call CargoMaster for more exact information and the latest shipping schedules to NZ"
"How much more expensive is air freight than sea freight."
"Air freight in most cases is a lot more expensive than sea freight. The advantage is obviously transit time is quicker with air freight."
"How much does sea freight cost"
"The cost of sea freight to NZ will depend upon where you intend shipping too. The commodity you are shipping and the origin in Australia will also be a factor when calculating CONTAINER and other shipping costs to NZ"
"Why is ocean freight so high."
"Shipping prices can be affected by a lot of outside influences. Most often the reason for higher shipping costs relates to the volumes of sea freight being moved to a particular destination, oi; prices at the time of shipping and the value of the United States dollar at the time of shipping."
"Is shipping by sea cheaper."
"In general terms yes, shipping by sea freight is your cheapest option, the time of the year and the commodity you are shipping will also be factors that will affect the cost of sea freight."
"How much does it cost for shipping containers to Wellington, NZ."
"Shipping container rates to NZ from Australia will vary according to where in Australia you intend to ship from. Call CargoMaster for Australia's best shipping rates to NZ"
"How are sea freight charges calculated?"
"Charges for sea freight are calculated based on the weight and dimensions of the freight and the intended destination and origin. The method of shipping will also be relevant when trying to work out shipping costs."
SHIPPING TRANSIT TIMES FROM AUSTRALIA TO WELLINGTON  
Sydney to Wellington: 4-8 Days
Melbourne to Wellington: 5-7 Days
Brisbane to Wellington: 6-9 Days
Fremantle (Perth) to Wellington: 6-15 Days
Adelaide to Wellington: 4-6 Days
Hobart/Launceston to Wellington: 8-12 Days
Townsville to Wellington: 9-14 Days
Darwin to Wellington: 12-18 Days
Wellington Airport: Wellington International Airport
Wellington Shipping Port: CentrePort Wellington
Interesting Links: Port Of Nelson, NZ Inland Revenue (Te Tari Taake), Customs Brokers NZ, NZ Primary Industries Authority, New Zealand Foreign Affairs And Trade, Reserve Bank of New Zealand
SHIPPING CONTAINER DIMENSIONS

20 ft Standard Dry (8'6″ x 8′ x 20′)
Weight: 4500lbs
Max Gross Weight: 66,139lbs
Interior Dimensions:
Length: 19′ 5″
Width: 7′ 8-⅛"
Height: 7′ 9-⅝"
Door Opening:
Width: 7' 8-½", Height: 7' 5-¾"

40 ft Standard Dry (8'6″ x 8′ x 40′)
Weight: 8500lbs
Max Gross Weight: 66,139lbs
Interior Dimensions:
Length: 39′ ⅜"
Width: 7′ 8-⅛"
Height: 7′ 9-⅝"
Door Opening: Width: 7' 8-½", Height: 7' 5-¾"

40 ft High Cube (9'6″ x 8′ x 40′)
Weight: 8750 lbs
Max Gross Weight: 68,008lb
Interior Dimensions:
Length: 39′ 4"
Width: 7′ 7"
Height: 8′ 9″
Door Opening: Width: 7' 8″', Height: 8' 5"
BREAK BULK
OUT OF GUAGE AND
PROJECT SHIPPING
PORT CHALMERS
CargoMaster offers weekly services for break bulk shipping and shipping large items overseas. These types of services vary greatly between shipment , this area of international shipping should be left to only a few true Australian heavy shipping specialists with many years' experience (like CargoMaster with 35 years transportation experience) Once again, you need to be very careful when choosing a international freight forwarders to handle the shipping of heavy items overseas this is a specialised transportation mode .choosing the wrong freight forwarder could be devastating and cost you heaps of money (there are plenty of stories of freight forwarders failing when it comes to shipping heavy machinery overseas.! The bottom line is Call CargoMaster if you need to ship heavy equipment from Sydney!

Dimensions of 20ft Flat Rack Container
Internal length 5.94 m / 19.5 ft
Internal width 2.35 m / 7.7 ft
Internal height 2.35 m / 7.7 ft
Tare weight 2,360 kg / 5,203.8 lbs
Payload capacity: 30,140 kg / 66,458.7 lbs
Cubic capacity 32.7 m³ / 1,154.3 cu ft

 Dimensions of 40ft Flat Rack Container
Internal length 12.13 m / 39.8 ft
Internal width 2.40 m / 7.9 ft
Internal height 2.14 m / 7 ft
Tare weight 5,000 kg / 11,025 lbs
Payload capacity: 40,000 kg / 88,200 lbs
Cubic capacity 62.2 m³ / 2,195.7 cu ft
At CargoMaster we strive to deliver cost effective sea freight services to business, government and private individuals.
"SAVE MORE, SAVE TIME" with CargoMasters' international self-pack shipping consolidation services to and from Port Chalmers
CONTACT OUR TEAM TODAY CARGOMASTER WILL SAVE YOU TOO!
info@cargomaster.com.au
1300 767 136
CALL NOW! … with CargoMasters' international self-pack shipping consolidation services to
Port Chalmers!