SHIPPING COMPANIES TO VANUATU
"INTERNATIONAL SHIPPING CONTAINERS TO PORT VILA AND SANTO FROM AUSTRALIA"
" International Shipping services from Australia to Vanuatu"
"Australia's best container shipping rates to Vanuatu"
CALL CARGOMASTER: 1300 767 136 AUSTRALIA-WIDE
"Over 20 years experience shipping cars and machinery to Vanuatu"
"Are You Thinking of Moving to Vanuatu from Australia, ask about Pack your own shipping containers"
CargoMaster offers over 20 years experience shipping and moving cargo to Vanuatu, Port Vila and Santo and surrounding islands. Shipping containers to Vanuatu weekly from Sydney. Melbourne, Brisbane, Adelaide, Perth, Darwin, Townsville and Tasmania. If you are thinking of moving and Shipping containers from Australia to Vanuatu. ask CargoMaster about self pack containers to Port Vila and Santo. CargoMaster is one of Australia's most trusted Sea freight companies to Vanuatu.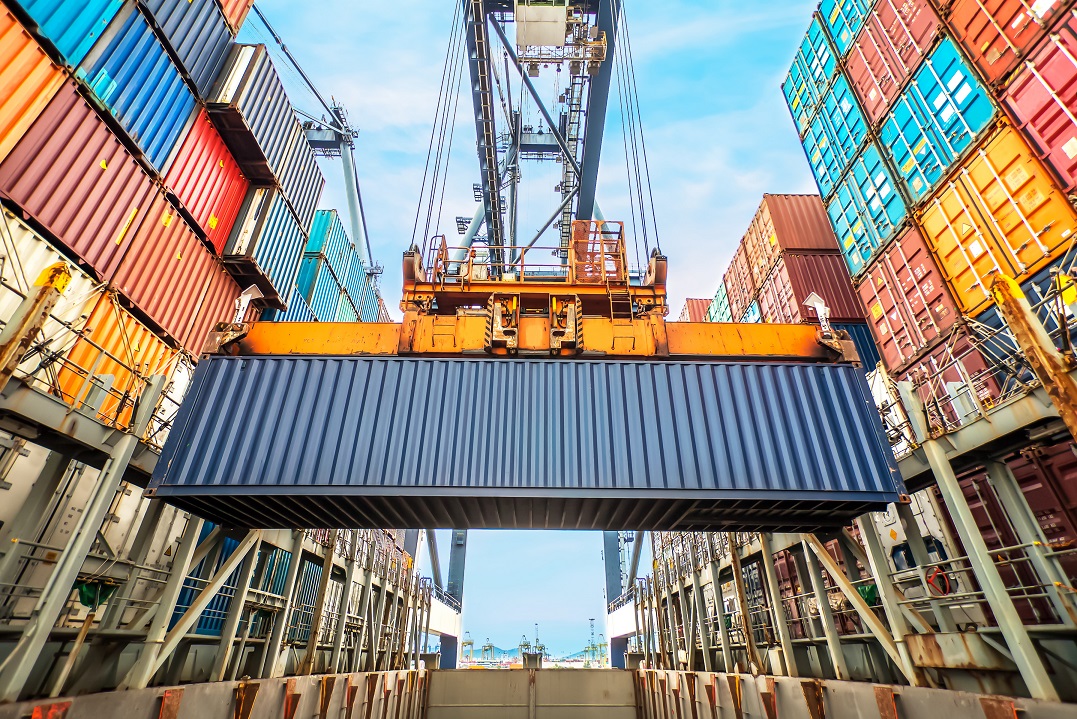 ABOUT SHIPPING TO VANUATU:
Port Vila or Vila as it is referred to is the main harbour for Vanuatu and is the transportation centre of Vanuatu's trade. Port Vila is the capital of Vanuatu and has a population of approx 50,000 people. Vanuatu overall has a population of approx 320000 people. Vanuatu has an international airport , Bauerfield International (VLI) is also located in the city. Air Vanuatu is located in Port Vila and has its head office in Vanuatu House in Port Vila.[8]
The biggest industries in Vanuatu is agriculture and fishing . Tourism has also become another important industry for the island nation. Australian and New Zealand citizens are Vanuatu's biggest visitors
Vanuatu is known as an international taxation haven, and offshore financing in Port Vila is an important part of the economy.
The island nation of Vanuatu stretches across 1,300km of the South Pacific Ocean. Vanuatu boasts over 80 islands and each fall in a north-to-south line below the Solomon Islands. Vanuatu lies to the east of Australia, northeast of New Caledonia and west of Fiji. There are 3 main tourist destinations within the Vanuatu island chain—the islands of Efate, Espiritu Santo (commonly just "Santo") and Tanna. While there's less of a tourism-focus on the other islands, Pentecost, Ambrym and Malekula do contain plenty of tropical wonders waiting to be discovered during Vanuatu travel and tours!
Interesting Facts
Capital: Port Vila
International Airport: Bauerfield International Airport
Language: English, French and Bislama
Currency: Vanuatu Vatu
Population: Approximately 218, 000
Vanuatu is highly dependent on foriegn aid, Australia and New Zealand are Vanuatu's biggest donors in terms of foriegn aid, it should be noted in recent times  foriegn aid has also come from the People's Republic of China. It is a well known fact China tries hard to influence pacific island nations with loans and other forms of assistance designed primarily to indebt the pacific island nations.
SHIPPING TO VANUATU
CALL CARGOMASTER 1300 767 136
SHIPPING TIMES FROM AUSTRALIA TO VANUATU  
Sydney to Port Vila: 18 Days
Sydney to Santo: 16 Days
Melbourne to Port Vila 21 Days
Melbourne to Santo: 19 Days
Brisbane to Port Vila: 16 Days
Brisbane to Santo: 18 Days
Fremantle (Perth) to Port Vila: 32 Days
Fremantle (Perth) to Santo: 34 Days
Adelaide to Port Vila: 24 Days
Adelaide to Santo: 26 Days
Hobart/Launceston to Port Vila: 26 Days
Hobart/Launceston to Santo: 28 Days
Townsville to Port Vila: 18 Days
Townsville to Santo: 20 Days
Darwin to Port Vila: 31 Days
Darwin to Santo: 33 Days
SHIPPING CONTAINER DIMENSIONS
20 ft Standard Dry (8'6″ x 8′ x 20′)

Weight: 4500lbs
Max Gross Weight: 66,139lbs
Interior Dimensions:
Length: 19′ 5″
Width: 7′ 8-⅛"
Height: 7′ 9-⅝"
Door Opening:
Width: 7' 8-½"
Height: 7' 5-¾"
40 ft Standard Dry (8'6″ x 8′ x 40′)

Weight: 8500lbs
Max Gross Weight: 66,139lbs
Interior Dimensions:
Length: 39′ ⅜"
Width: 7′ 8-⅛"
Height: 7′ 9-⅝"
Door Opening:
Width: 7' 8-½"
Height: 7' 5-¾"
40 ft High Cube (9'6″ x 8′ x 40′)

Weight: 8750 lbs
Max Gross Weight: 68,008lb
Interior Dimensions:
Length: 39′ 4"
Width: 7′ 7"
Height: 8′ 9″
Door Opening:
Width: 7' 8″'
Height: 8' 5"
BREAK BULK, OUT OF GUAGE AND PROJECT SHIPPING VANUATU:
CargoMaster offers BREAKBULK and PROJECT CARGO shipping services to the USA too. CargoMaster can provide you with FLAT RACKS for out og gauge cargo and for shipping large items overseas. CargoMaster handles loading onto flat racks, lashing, blocking and bracing  These types of services vary greatly between shipment , this area of international shipping should be left to only a few true Australian heavy shipping specialists with many years' experience (like CargoMaster with 35 years transportation experience) Once again, you need to be very careful when choosing a international freight forwarder to handle the shipping of heavy items and machinery overseas this is a specialised transportation mode .choosing the wrong freight forwarder could be devastating and cost you heaps of money (there are plenty of stories of freight forwarders failing when it comes to shipping heavy machinery overseas.!) The bottom line is Call CargoMaster if you need to ship heavy equipment to the USA!
20ft flat rack dimensions
Dimensions of 20ft flat rack container
Internal length
5.94 m / 19.5 ft
Internal width
2.35 m / 7.7 ft
Internal height
2.35 m / 7.7 ft
Tare weight
2,360 kg / 5,203.8 lbs
Payload capacity
30,140 kg / 66,458.7 lbs
Cubic capacity
32.7 m³ / 1,154.3 cu ft
40ft flat rack dimensions
Measurement of 40ft flat rack container
Internal length
12.13 m / 39.8 ft
Internal width
2.40 m / 7.9 ft
Internal height
2.14 m / 7 ft
Tare weight
5,000 kg / 11,025 lbs
Payload capacity
40,000 kg / 88,200 lbs
Cubic capacity
62.2 m³ / 2,195.7 cu ft
Questions Callers Ask CargoMaster about Shipping Containers to Vanuatu from Australia
"What is the cost of a shipping container to Port Vila"
"Shipping container cost will depend on several factors. Firstly to calculate shipping cost you will need to know where you intend to ship from and where you intend shipping too. The type of cargo will also play a part in the costs, also the time of year you intend to ship your container "
"How much does it cost to ship a 20' container to Vanuatu"
"Cost of shipping 20' and 40' containers from Australia to Vanuatu varies according to the origin in Australia. Call CargoMaster for Australia's best shipping container rates to Vanuatu?
"Can I ship small parcels to Vanuatu"
"Depending on the size of your parcel and the weight and where you Are sending from in Australia. Call CargoMaster, if CargoMaster cannot help they will direct you to the most suitable carrier for your goods"
" Can I ship my motor vehicle to Vanuatu
 Yes no problems, you should check with Vanuatu customs to ensure your vehicle meets any requirements "
" How do we calculate customs duty in Vanuatu"
"Fiji duty and taxes will vary according to the goods you are i9mporting into Vanuatu. If you are relocating back to Vanuatu and you have personal effects it is unlikely you will need to pay duty. The best and safest way to find out about duty or taxes payable in Vanuatu is to call CargoMaster and get specific information"
CONTACT OUR TEAM TODAY CARGOMASTER WILL SAVE YOU TOO!
CALL CARGOMASTER
TEL: 1300 767 136
"SAVE MORE, SAVE TIME" with CargoMaisters' international self- pack shipping consolidation services to and from Vanuatu!
CONTACT OUR TEAM TODAY CARGOMASTER WILL SAVE YOU TOO!