SHIPPING CONTAINERS TO SOUTH AFRICA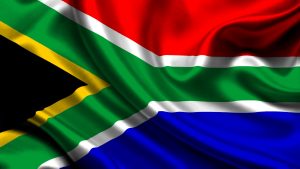 "SHIPPING CONTAINERS FROM AUSTRALIA TO WEST AFRICA"
"Freight services from Australia to Ivory Coast and Ghana"
"Australia's best Shipping container rates to West Africa"
CALL CARGOMASTER:
1300 767 136
AUSTRALIA-WIDE


[email protected]



"Over 20 year's experience shipping cars to South Africa"
"Are You Thinking of Moving to South Africa from Australia, ask about Self-Pack your own shipping containers"
View Larger Map   |Get Directions
Welcome to CargoMaster, Australia's renowned sea freight specialists to South Africa.
Our high performance team of sea freight service professionals offer many years' experience delivering shipping containers to South Africa.
Cargomaster delivers self-pack containers all over the world.
South Africa, officially the Republic of South Africa, is the southernmost country in Africa. It is bounded to the south by 2,798 kilometres (1,739 mi) of coastline that stretches along the South Atlantic and Indian Oceans; to the north by the neighbouring countries of Namibia, Botswana, and Zimbabwe; and to the east and northeast by Mozambique and Eswatini. It also completely enclaves the country Lesotho. It is the southernmost country on the mainland of the Old World, and the second-most populous country located entirely south of the equator, after Tanzania. South Africa is a biodiversity hotspot, with unique biomes, plant and animal life. With over 60 million people, the country is the world's 24th-most populous nation and covers an area of 1,221,037 square kilometres (471,445 square miles). Pretoria is the administrative capital, while Cape Town, as the seat of Parliament, is the legislative capital. Bloemfontein has traditionally been regarded as the judicial capital. The largest city, and site of highest court is Johannesburg.
The name "South Africa" is derived from the country's geographic location at the southern tip of Africa. Upon formation, the country was named the Union of South Africa in English and Unie van Zuid-Afrika in Dutch, reflecting its origin from the unification of four formerly separate British colonies. Since 1961, the long formal name in English has been the "Republic of South Africa" and Republiek van Suid-Afrika in Afrikaans. Since 1994, the country has had an official name in each of its 11 official languages.
South Africa is in southernmost Africa, with a coastline that stretches more than 2,500 km (1,553 mi) and along two oceans (the South Atlantic and the Indian). At 1,219,912 km2 (471,011 sq mi),[102] South Africa is the 24th-largest country in the world.[103] Excluding the Prince Edward Islands, the country lies between latitudes 22° and 35°S, and longitudes 16° and 33°E. The interior of South Africa consists of a large, in most places almost flat plateau with an altitude of between 1,000 m (3,300 ft) and 2,100 m (6,900 ft), highest in the east and sloping gently downwards towards the west and north, and slightly so to the south and south-west.
South Africa has a generally temperate climate because it is surrounded by the Atlantic and Indian Oceans on three sides, because it is located in the climatically milder Southern Hemisphere, and because its average elevation rises steadily toward the north (toward the equator) and further inland. This varied topography and oceanic influence result in a great variety of climatic zones. The climatic zones range from the extreme desert of the southern Namib in the farthest northwest to the lush subtropical climate in the east along the border with Mozambique and the Indian Ocean. Winters in South Africa occur between June and August. The extreme southwest has a climate similar to that of the Mediterranean with wet winters and hot, dry summers, hosting the famous fynbos biome of shrubland and thicket. This area produces much of the wine in South Africa and is known for its wind, which blows intermittently almost all year. The severity of this wind made passing around the Cape of Good Hope is particularly treacherous for sailors, causing many shipwrecks. Further east on the south coast, rainfall is distributed more evenly throughout the year, producing a green landscape. The annual rainfall increases south of the Lowveld, especially near the coast, which is subtropical. The Free State is particularly flat because it lies centrally on the high plateau. North of the Vaal River, the Highveld becomes better watered and does not experience subtropical extremes of heat. Johannesburg, in the centre of the Highveld, is at 1,740 m (5,709 ft) above sea level and receives an annual rainfall of 760 mm (29.9 in). Winters in this region are cold, although snow is rare.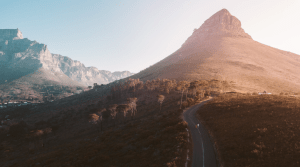 South Africa has a mixed economy, South Africa's economy is the most industrialized and technologically advanced in Africa respectively,[239] it has the second largest economy in Africa, after Nigeria and the 39th largest in the world. It also has a relatively high gross domestic product (GDP) per capita compared to other countries in sub-Saharan Africa US$16,080 at purchasing power parity as of 2023 ranked 95th. Despite this, South Africa is still burdened by a relatively high rate of poverty and unemployment and is ranked in the top ten countries in the world for income inequality, measured by the Gini coefficient.
South Africa is ranked 40th by total Wealth, making it the second wealthiest country in Africa, in terms of private wealth South Africa has a private wealth of $651 billion making South Africa's population the richest in Africa followed by Egypt with $307 billion and Nigeria with $228 billion.
South African International Airports: https://www.airports.co.za
South African Shipping Ports: Transnet National Ports Authority
SHIPPING CONTAINER DIMENSIONS
20 ft Standard Dry (8'6″ x 8′ x 20′)

Weight: 4500lbs
Max Gross Weight: 66,139lbs
Interior Dimensions:
Length: 19′ 5″
Width: 7′ 8-⅛"
Height: 7′ 9-⅝"
Door Opening:
Width: 7' 8-½"
Height: 7' 5-¾"
40 ft Standard Dry (8'6″ x 8′ x 40′)

Weight: 8500lbs
Max Gross Weight: 66,139lbs
Interior Dimensions:
Length: 39′ ⅜"
Width: 7′ 8-⅛"
Height: 7′ 9-⅝"
Door Opening:
Width: 7' 8-½"
Height: 7' 5-¾"
40 ft High Cube (9'6″ x 8′ x 40′)

Weight: 8750 lbs
Max Gross Weight: 68,008lb
Interior Dimensions:
Length: 39′ 4"
Width: 7′ 7"
Height: 8′ 9″
Door Opening:
Width: 7' 8″'
Height: 8' 5"
BREAK BULK
OUT OF GUAGE AND PROJECT SHIPPING SOUTH AFRICA
CargoMaster offers weekly services for break bulk shipping and shipping large items overseas. These types of services vary greatly between shipment , this area of international shipping should be left to only a few true Australian heavy shipping specialists with many years' experience (like CargoMaster with 35 years transportation experience) Once again, you need to be very careful when choosing a international freight forwarders to handle the shipping of heavy items overseas this is a specialised transportation mode .choosing the wrong freight forwarder could be devastating and cost you heaps of money (there are plenty of stories of freight forwarders failing when it comes to shipping heavy machinery overseas.! The bottom line is Call CargoMaster if you need to ship heavy equipment from Sydney!
Dimensions of 20ft flat rack container
| | |
| --- | --- |
| Internal length | 5.94 m / 19.5 ft |
| Internal width | 2.35 m / 7.7 ft |
| Internal height | 2.35 m / 7.7 ft |
| Tare weight | 2,360 kg / 5,203.8 lbs |
| Payload capacity | 30,140 kg / 66,458.7 lbs |
| Cubic capacity | 32.7 m³ / 1,154.3 cu ft |
Dimensions of 40ft flat rack container
| | |
| --- | --- |
| Internal length | 12.13 m / 39.8 ft |
| Internal width | 2.40 m / 7.9 ft |
| Internal height | 2.14 m / 7 ft |
| Tare weight | 5,000 kg / 11,025 lbs |
| Payload capacity | 40,000 kg / 88,200 lbs |
| Cubic capacity | 62.2 m³ / 2,195.7 cu ft |
At CargoMaster we strive to deliver cost effective sea freight services to business, government and private individuals.
"SAVE MORE, SAVE TIME" with CargoMasters' international self-pack shipping consolidation services to and from South Africa!
CONTACT OUR TEAM TODAY CARGOMASTER WILL SAVE YOU TOO!
[email protected]
1300 767 136
CALL NOW! … with CargoMasters' international self-pack shipping consolidation services to
South Africa!