INTERNATIONAL SHIPPING TO AUCKLAND
"International Shipping Containers to Auckland for over 20 years"
"Vessels sailing weekly from Sydney, Melbourne, Brisbane, Perth, Adelaide, Tasmania and Darwin"
"Shipping Containers For Sale (New and Used),Fast delivery Australia -Wide" 
CALL CARGOMASTER TEL: 1300 767 136
Auckland, ( (Māori: Tāmaki Makaurau, settled by Maori 1350) European's first settled in 1840-1841, is located to the north of NZ's North Island and is NZ's largest city both in terms of population and area. Auckland is a dynamic modern day city,it has a population of approx 1.6 million people (close to one third of NZ's total population of approx 5.1 million). Auckland is home to more than 180 ethnic groups and is considered more diverse than London and Sydney with over 40 per cent of Auckland's population made up of different ethnicities.
The Port of Auckland  (NZAKL) is owned by Auckland Councils investment arm. Auckland port handles approx 820,000 TEU (Twenty Foot Equivalent Units) and reported an annual turnover of NZ$226 million and profit after tax of NZ$46 million for the year ended 2021. Auckland port's main value, however, is that it facilitates other economic activity. It is estimated that Auckland Port facilitated around $15 billion in GDP and 170,000 jobs.
Auckland Port is a modern fast moving international deep-water port, where once small sailing ships were unloaded by hand, now freight is moved by giant cranes and machines and sophisticated software,
the port now handles more cargo than ever before but on less land than in the past, meaning former port used land has been made available and opened up for the public to use.  Much of  Auckland's central business district is built on former Auckland Port Authority owned land.
CargoMaster offers sea freight to Auckland , New Zealand's largest and most dynamic city . Vessels sail weekly from Sydney, Melbourne, Brisbane, Perth and Adelaide to Auckland. CargoMaster offers two options when sea freight shipping to Auckland, consolidated sea freight (LCL or shared container) and full container loads (FCL )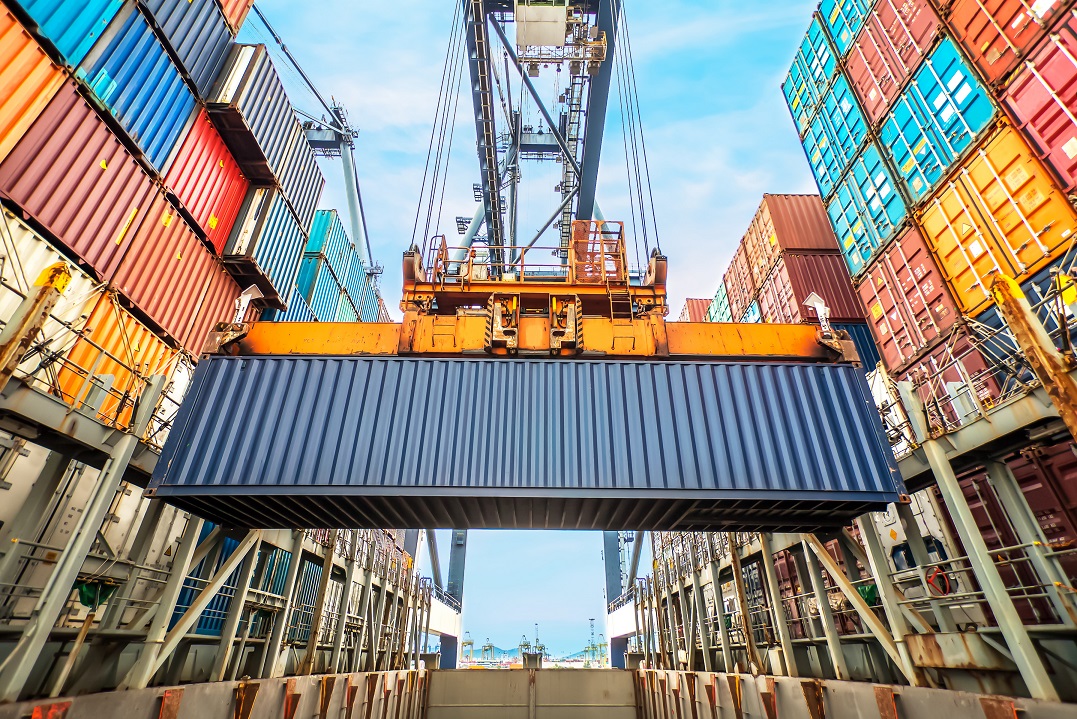 LESS THAN A CONTAINER LOAD TO AUCKLAND:
CargoMaster consolidates sea freight to Auckland from Australia daily, from all Australian capital cities. CargoMaster is able to pick up your goods (big or small) from almost anywhere in Australia. Consolidated sea freight (or sea freight that is intended for consolidation), is collected from CargoMaster's clients and transported to a international shipping companies consolidation yard and packed into containers. Consolidated cargo is then shipped direct to Auckland (or via Tauranga) in shipping containers. CargoMaster will organise  on-forwarding services to most centres north of Auckland. With CargoMaster as your carrier you can organize customs clearance and door delivery of your consolidated cargo too!.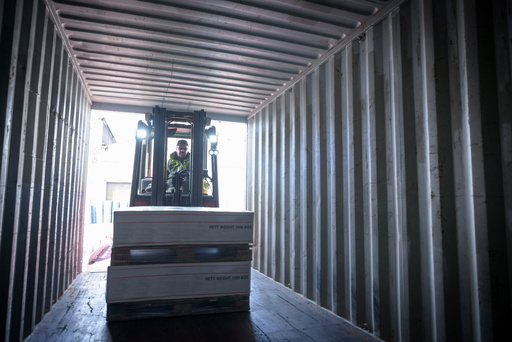 "International Shipping Containers to Auckland"
"MOVING TO AUCKLAND, CALL NOW AND SAVE"
TEL: 1300 767 136
WHAT YOU NEED TO KNOW:
INTERNATIONAL SHIPPING AND MOVING TO AUCKLAND CHECKLIST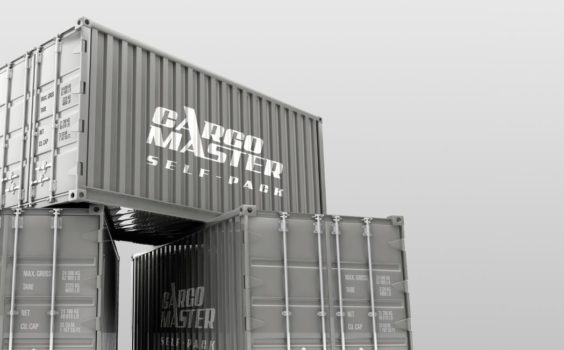 International Shipping and Moving Overseas to set up a new home is an important time for you and your family. CargoMaster understands it involves much more than moving your belongings; there's the excitement of a new house, new surroundings and new neighbours, plus a whole lot of organising and planning and scheduling to do. Many household items weren't made to be moved and can therefore be difficult to move without damage. Make sure your belongings are well-packed, CargoMasters' Moving Checklist is filled with Self Pack International Shipping ideas and packing tips. CargoMaster has helped 100's of happy families and individuals move their belongings overseas with self-pack international moving containers!
Welcome to CargoMaster, Australia's renowned sea freight specialists to New Zealand
Also servicing: Bluff, Lyttelton, Napier, Nelson, Port Chalmers, Tauranga, Wanganui, Wellington
4-8 WEEKS BEFORE MOVING DAY
CargoMaster suggests you create a central folder to store all of your moving documents (quotes, receipts, schedules etc)
Consider and decide which items you are keeping and which items you wish to sell, store or donate.
Ensure you have completed your SHIPPERS LETTER OF INSTRUCTION and signed and dated and returned to CargoMaster.
If you have a lot of rubbish and household items you intend to throw away, it's a good idea to order in advance, a skip or hard waste collection bin.
Make sure you have CargoMaster's written quote and have arranged container delivery and collection dates and times with CargoMaster so as to ensure a stress-free moving experience.
Remember to arrange Insurance cover, CargoMaster will be able to help you organise marine transit insurance protection for your goods. CargoMaster offers cost effective insurance options.
Organise special protective packaging materials for any goods that require special care and attention.
If you are going to need storage, speak to CargoMaster in advance, CargoMaster offers storage services in all Australian capital cities and selected overseas centres.
Advise your landlord (if applicable) ensuring that you give at least one month's notice.
1 DAY BEFORE MOVING DAY
If packing your own belongings, ensure all boxes are packed, sealed and clearly labelled ready for loading into your self pack container.
Keep all valuable jewelry, passports, important documentation, medical documents, travel and insurance documents, money, tickets, etc., with you as this cannot travel with your container
Prepare your pets for their journey. Remember to send a familiar toy along with them for the trip.
Clean and spray dog kennels, empty and clean fish tanks and bird cages.
If  you are taking a motor vehicle , ensure it is prepared for loading.
Prepare electrical goods for transportation as per manufacturer's specifications.
Remove all waste from your kitchen including bins, pantry, etc.
Empty and hose out all rubbish/compost bins.
Empty, defrost and thoroughly towel dry your fridge and freezer. Quickly wipe-over the inside using vanilla essence to keep it fresh, and prop the door open with a tea towel to prevent mold.
Drain washing hoses and leave to dry overnight. It is your responsibility to ensure your washing machine is stabilized prior to removal.
Ensure the remote garage door openers for your old and new homes are easily accessible.
Get a good night's sleep.
MOVING DAY
Moving day is finally here! Although you are probably organized, here are some last minute items to make sure you've checked off.
If you are using a removalist take them around your home and provide clear instructions.
Ensure that all boxes containing essential items are easy to access and clearly labelled.
Carry all valuables and important paperwork with you.
Do one last house clean.
Make sure all taps, electrical switches and lights are turned off.
Lock doors, windows and collect all keys.
Check that nothing has been left behind Now it is time to sit back, call CargoMaster to pick up your shipping container, CargoMaster will take care of the rest!
Should you need advice or assistance, please do not hesitate to contact CargoMaster's office on 1300 767 136 or visit our website www.cargomaster.com.au
NEW ZEALAND BORDER CONTROL AND ASSOCIATED AGENCIES
Border agencies The Ministry for Primary Industries (MPI) along with New Zealand Customs Service and the Department of Immigration, have specific requirements for people moving personal effects/household possessions to New Zealand. The following guide is put together by MPI – please refer to New Zealand Customs and the Department of Immigration websites for further information in those areas. Clearance of goods An inspector will assess documentation presented to MPI for possible risk goods. If an inspection of your personal effects is required this must be at a transitional facility and you must notify MPI of the location. If the shipment is a full sea container load an inspection of the sea container is mandatory and will be carried out by an accredited person or a MPI inspector. For more information contact MPI, your moving company, freight forwarder or customs agent. Other conditions may also apply and MPI will advise you of these at time of application. Keys may be required for any locked trunks, suitcases or vehicles.
RESTRICTED AND PROHIBITED ITEMS:
Do not pack these goods as they may be seized unless accompanied by official certification: • Any packets of food. • Honey, pollen, propolis, honeycombs and other bee products. • Plants, bulbs, cuttings, corms, rhizomes or tubers, commercially packed seeds and seeds for planting. • Packaging such as straw or used fresh food cartons. • Items restricted under the Convention on International Trade in Endangered Species (CITES) such as coral, ivory, snakeskin or whale bone items, turtle shell and some sea shells.
PACKING YOUR PERSONAL EFFECTS
Strict biosecurity laws mean there are some items you cannot bring to New Zealand, and some other items will require inspection on arrival. Using a professional moving company, freight forwarder or import agent to help you move can be beneficial, as they can provide assistance with MPI requirements. Having an accurate and easily understood manifest of your belongings will help MPI to assess these quickly when they arrive in New Zealand. By not packing some items, or packing goods that may require inspection together, you may save costs and time. If belongings are arriving in a sea container then the container must meet the requirements of the Import Health Standard for Sea Containers
ITEMS THAT MUST BE DECLARED
The following items must be declared as they may require inspection and in some cases certification from the country of origin:
Fresh or dried fruit, vegetables, mushrooms or fungi.
Any meat, fish, shellfish or poultry.
Ingredients used in cooking, all milk products, cheese, eggs or egg products, and milk based baby foods.
Hunting trophies or stuffed animals.
Traditional or herbal medicines or remedies, health supplements and homeopathic remedies that include animal or plant products.
Dried flower arrangements or Christmas decorations made from plant material.
Items made from wood.
Items stuffed with seeds or straw.
Items made of from bamboo, cane, coconut or straw.
Items containing hair, fur, unprocessed wool, skin, feathers or bone
PERSONAL CARS AND OTHER TYPE SOF VEHICLES:
Personal vehicles and other machinery such as jet skis, lawn mowers or chain saws are also subject to biosecurity requirements and are inspected on arrival. Before shipping, vehicles should be cleaned thoroughly inside and out, including underneath and around the wheels and wheel arches. If steam cleaning ensure the whole vehicle including the engine is cleaned. Contaminated vehicles will be directed for treatment and re-inspection (charges apply). For information on complying with vehicle safety regulations refer to the New Zealand Transport Agency website. For information on vehicle tax refer to New Zealand Customs Service.
BRINGING YOUR PETS TO NEW ZEALAND:
The requirements for bringing pets into New Zealand depend on the type of animal, where it is from and if there is an existing import health standard for the animal. Disease concerns mean that not all types of pets are allowed into New Zealand.
TIMBER PACKAGING:
Wood packaging such as crates or pallets is subject to biosecurity requirements and must be declared3 . Wood packaging must have been fumigated or heat treated before use and must be declared in the Quarantine Declaration (for full container loads) regarding container cleanliness.
CargoMaster offers weekly sea freight shipping of containers from all Australian capitals to Auckland and to the north of Auckland. CargoMaster is able to organize the delivery of shipping containers to almost any where in Australia for stuffing, or you can pack your container in one of CargoMaster's packing yards. All types of equipment available for sea transportation to Auckland, including 20ft and 40ft containers, high cube containers and 20 and 40 ft flat racks.
The team at CargoMaster moves a wide variety of cargo to by sea freight. If you are luckyy enough to be moving to Auckland, ask CargoMaster about Self Pack International Shipping Containers, a low cost alternative to expensive removalists! Self Pack international moving containers can be delivered to your home in Australia for packing.
CargoMaster moves all types of commodities in shipping containers (and on flat racks) to Auckland, mining machinery, construction equipment, cars, trucks, boats, machinery or all shapes and sizes, the list is endless! CargoMaster is able to offer you a Door to Port or Door to Door service for shipping containers to Auckland.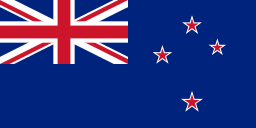 TYPICAL QUESTIONS CALLERS ASK ABOUT SHIPPING TO NZ:
"What is the transit time for sea freight take to New Zealand"
"Depending on the particular destination in NZ, transit times from Australia to NZ can be anywhere between 2-30 days. The transit time will depend on the origin of the cargo in Australia and the intended destination in NZ, the type of sea freight service you use will also be a factor when calculating transit times. Call CargoMaster for more exact information and the latest shipping schedules to NZ"
"Is Air Freight more expensive than sea freight"
"Air freight in most cases is a lot more expensive than sea freight. The advantage is obviously transit time is quicker with air freight."
"What is the cost of Sea Freight "
"The cost of sea freight to NZ will depend upon where you intend shipping too. The commodity you are shipping and the origin in Australia will also be a factor when calculating CONTAINER and other shipping costs to NZ"
"What is the cost of shipping containers to NZ from Australia"
"Shipping container rates to NZ from Australia will vary according to where in Australia you intend to ship from. Call CargoMaster for Australia's best shipping rates to NZ"
"please explain how are sea freight charges calculated"
"Charges for sea freight are calculated based on the weight and dimensions of the freight and the intended destination and origin. The method of shipping will also be relevant when trying to work out shipping costs"
SHIPPING TO AUCKLAND TRANSIT TIMES  
Sydney to Auckland: 2-6 Days
Melbourne to Auckland: 3-6 Days
Brisbane to Auckland: 3-6 Days
Fremantle (Perth) to Auckland: 6-15 Days
Adelaide to Auckland: 4-6 Days
Hobart/Launceston to Auckland: 4-7 Days
Townsville to Auckland: 6-8 Days
Darwin to Auckland: 9-16 Days
SHIPPING SCHEDULES PORT OF AUCKLAND
NZ INLAND REVENUE (Te Tari Taake)
NZ PRIMARY INDUSTRIES AUTHORITY
NEW ZEALAND FOREIGN AFFAIRS AND TRADE