INTERNATIONAL SHIPPING TO DALLAS  
SHIPPING HEAVY MACHINERY AND INDUSTRIAL EQUIPMENT "
"MOVING TO DALLAS OR SURROUNDS, ASK ABOUT SELF PACK INTERNATIONAL SHIPPING CONTAINERS"
"AIR FREIGHT FROM AUSTRALIA TO DALLAS"
" GUARANTEED AUSTRALIA'S BEST  DALLAS INTERNATIONAL SHIPPING DEALS "
CALL CARGOMASTER 24/7 AUSTRALIA WIDE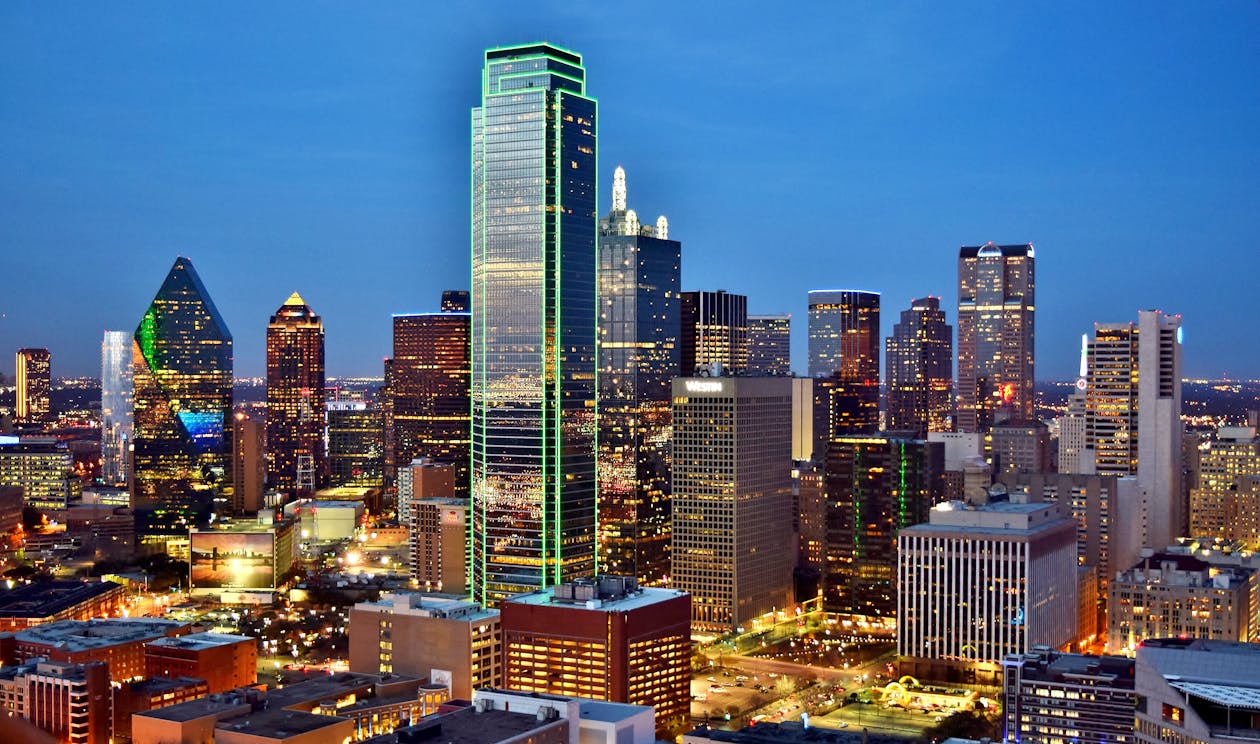 SHIPPING CONTAINER COMPANIES TO DALLAS
International shipping company CargoMaster handles a wide variety of international cargo from Australia to Dallas. Dallas cargo includes: heavy machinery, construction equipment, building materials, boats, scientific equipment, the list is endless!. International shipping includes both air freight and sea freight services. CargoMaster works with international shipping companies based in Dallas and moves shipping containers all over the USA!
For anyone thinking of moving overseas shipping containers to DALLAS ask cargomaster about Self Pack International Shipping Containers.relocating to the United States ask CargoMaster about Self Pack Internationaland proven network across the US. (built over 20 years) If you need to move International Shipping containers to the USA or large and heavy sea freight or air freight  to Dallas, Call the team at CargoMaster!
CargoMaster offers you KNOW-HOW to get your goods to the USA, quickly and cost effectively! Renowned USA shipping specialists ! If you are thinking of sea freight to Dallas and are in need of a cost effecive and reliable  international shipping company, with AN EXTENSIVE USA INTERNATIONAL SHIPPING NETWORK and over 20 years moving and SHIPPING CONTAINERS FROM AUSTRALIA TO DALLAS, TEXAS, CALL CARGOMASTER! .
"SAVE YOUR MONEY AND SAVE TIME WHEN SHIPPING TO DALLAS"
CALL CARGOMASTER ANYTIME : 1300 767 136 (AUSTRALIA-WIDE)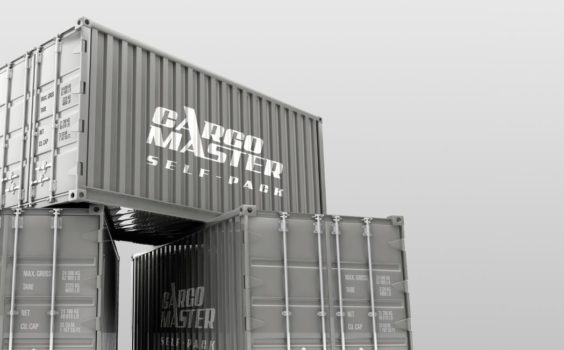 INTERNATIONAL FREIGHT TO DALLAS/FORT WORTH
PORTS OF ENTRY TEXAS
Did you know Texas has 29 official ports of entry? Below is more information about seaport, gateway ports into Texas. Every container port , whether an airport, land port or seaport, serves and fuels all types of financial activity both on the domestic and international front. Each Texas port plays a unique role.
Texas seaports handle over35.5 %. 261 billion Total value, international trade. Each seaport facilitates the movement of goods between Texas and nations throughout the world. Each Texas seaport is unique, offering different capabilities and many shipping options, including bulk, roll-on/roll-off, container and liquid/gas shipping.
The Port of Houston accounts for over 60% of the seaport trade, or approx $160 billion.
7th ranked U.S. container port by total TEUs

Largest Gulf Coast container port, handling 70% of U.S. Gulf Coast container traffic

Largest Texas port with 97% market share in containers
PORT OF HOUSTON TRADE:
BIGGEST SUPPLIERS OF IMPORTED GOODS: CHINA, MEXICO AND GERMANY
BIGGEST DESTINATIONS FOR EXPORTED CARGO: MEXICO, BRAZIL, NETHERLANDS.
MAJOR COMMODITIES IMPORTED: PETROLEUM, MACHINERY, INDUSTRIAL EQUIPMENT.
MAJOR EXPORT COMMODIRIES: CHEMICALS, PETROLEUM
SHIPPING CONTAINERS, FLAT RACKS, OPEN TOP CONTAINERS ,USA  SHIPPING SPECIALISTS
CargoMaster has been shipping from Australia to Dallas for over 20 years handling everything from a single crate to project and breakbulk cargo . Once you have given CargoMaster the "Go Ahead" CargoMaster will deliver shipping equipment to your yard or CargoMaster can organise collection of your consignment for packing at any of CargoMaster's packing yards located in all of Australias capital cities, CargoMaster offers blocking and bracing services for anyone thinking of shipping cars, trucks buses or boats to The USA. For break bulk cargo CargoMaster will load cargo and organise marine survey were required, loading and blocking ,bracing correctly will ensure your motor vehicle or machinery arrives safely and without damage. Blocking and bracing and other sea freight equipment and services are available from our yards in Sydney, Melbourne, Brisbane, Perth, Adelaide, Canberra Hobart, Launceston and Darwin. If you are shipping more than one car or large equipment you may need a 40′ container or flat rack . 40′ containers are available as standard and high cube options, also for goods that require extra height clearance , open top containers are available. For larger cargo, over-height, over-width or over weight Flat Racks are available. CargoMaster has experience moving and shipping heavy machinery and project cargo. CargoMaster can ship just about anything from Australia to the US, save time and money, call CargoMaster with your inquiry today!
FACTS ABOUT THE USA
The United States of America is an expansive and diverse country with a long and complex history. It is the world's third-largest nation by population after China and India, spanning across a total area of 3.8 million square miles. Since its foundation in 1776, the US has become a global superpower, boasting one of the strongest economies in the world.
From a financial perspective, the US has been at the forefront of many global developments. The nation contributes to nearly a quarter of global GDP, making it one of only two countries to make up for more than 20% (China being the other). Furthermore, it is home to some of the largest banks, multinational companies, and stock exchanges in the world – such as Wall Street and NASDAQ.
In terms of size and demography, the US is an incredibly diverse country with a population  323 million people living within its borders from all walks of life. This includes people from various ethnic backgrounds; while most citizens are white (nearly 76%), there are sizable minorities among Hispanics (17%), African Americans (13%) and Asian Americans (6%). Furthermore, numerous languages can be found throughout different regions in the nation – with English as its official language.
All these facts further bolster America's already established status as an influential superpower both domestically and internationally; even today it continues to maintain important relationships with many nations worldwide by leading initiatives such as foreign aid programs or military alliances. As such, understanding facts about The United States of America remains invaluable when attempting to learn more about our modern day society – setting aside their past achievements that have shaped today's world order.
INTERNATIONAL FREIGHT TO DALLAS
SHIPPING  CONTAINERS TO TEXAS
SHIPPING CONTAINER DIMENSIONS
20 ft Standard Dry (8'6″ x 8′ x 20′)

Weight: 4500lbs
Max Gross Weight: 66,139lbs
Interior Dimensions:
Length: 19′ 5″
Width: 7′ 8-⅛"
Height: 7′ 9-⅝"
Door Opening:
Width: 7' 8-½"
Height: 7' 5-¾"
40 ft Standard Dry (8'6″ x 8′ x 40′)

Weight: 8500lbs
Max Gross Weight: 66,139lbs
Interior Dimensions:
Length: 39′ ⅜"
Width: 7′ 8-⅛"
Height: 7′ 9-⅝"
Door Opening:
Width: 7' 8-½"
Height: 7' 5-¾"
40 ft High Cube (9'6″ x 8′ x 40′)

Weight: 8750 lbs
Max Gross Weight: 68,008lb
Interior Dimensions:
Length: 39′ 4"
Width: 7′ 7"
Height: 8′ 9″
Door Opening:
Width: 7' 8″'
Height: 8' 5"
BREAK BULK, OUT OF GUAGE AND PROJECT SHIPPING SYDNEY:
CargoMaster offers BREAKBULK and PROJECT CARGO shipping services to the USA too. CargoMaster can provide you with FLAT RACKS for out og gauge cargo and for shipping large items overseas. CargoMaster handles loading onto flat racks, lashing, blocking and bracing  These types of services vary greatly between shipment , this area of international shipping should be left to only a few true Australian heavy shipping specialists with many years' experience (like CargoMaster with 35 years transportation experience) Once again, you need to be very careful when choosing a international freight forwarder to handle the shipping of heavy items and machinery overseas this is a specialised transportation mode .choosing the wrong freight forwarder could be devastating and cost you heaps of money (there are plenty of stories of freight forwarders failing when it comes to shipping heavy machinery overseas.!) The bottom line is Call CargoMaster if you need to ship heavy equipment to the USA!
20ft flat rack dimensions
Dimensions of 20ft flat rack container
Internal length
5.94 m / 19.5 ft
Internal width
2.35 m / 7.7 ft
Internal height
2.35 m / 7.7 ft
Tare weight
2,360 kg / 5,203.8 lbs
Payload capacity
30,140 kg / 66,458.7 lbs
Cubic capacity
32.7 m³ / 1,154.3 cu ft
40ft flat rack dimensions
Measurement of 40ft flat rack container
Internal length
12.13 m / 39.8 ft
Internal width
2.40 m / 7.9 ft
Internal height
2.14 m / 7 ft
Tare weight
5,000 kg / 11,025 lbs
Payload capacity
40,000 kg / 88,200 lbs
Cubic capacity
62.2 m³ / 2,195.7 cu ft
TYPICAL QUESTIONS CALLERS ASK ABOUT SHIPPING TO THE USA
"How long does it take to ship to the USA?"
"The actual time in transit will vary due to the origin and destination ports in the USA. The fastest transit time to Long Beach (LOS ANGELES) approx 38 days transit"
"How much will a 40′ container to the USA hold?" 
" a 40′ container holds 60 cubic meters which is approx a 3BRM house with room left to take a motor vehicle alot of customers use 40′ containers especially if they are taking a motor car, check the paticular countries customs Authority"
"Is it difficult to pack a international self pack container?"
"Its easy really, CargoMaster will give you a free brochure that explains how to pack the container safely"
"When do container ships depart from Australia to America?"
"Container vessels sail weekly from Sydney, Melbourne, Brisbane, Adelaide, Darwin and Townsville to the USA"
"Do you offer alternatives for cargo that is too big for a shipping container?
"CargoMaster has all sorts of shipping equipment, like open top containers for over height shipments, flat racks for out of guage consignments, break bulk services from Australia too. You need to give CargoMaster the weight and dimensions of your shipment to get a quote"
CALL CARGOMASTER TODAY: 1300 767 136 (AUSTRALIA-WIDE)
WEEKLY SHIPPING FROM AUSTRALIA TO:
SHIPPING CONTAINERS TO SAN FRANCISCO
SHIPPING CONTAINERS TO PHOENIX
SHIPPING CONTAINERS TO SAN DIEGO
SHIPPING CONTAINERS TO FORT WORTH
SHIPPING CONTAINERS TO HOUSTON
SHIPPING CONTAINERS TO HOUSTON
SHIPPING CONTAINERS TO NEW YORK
SHIPPING CONTAINERS TO CHICAGO
SHIPPING CONTAINERS TO ST LOUIS
SHIPPING CONTAINERS TO INDIANAPOLIS
SHIPPING CONTAINERS TO CINCINNATI
SHIPPING CONTAINERS TO LOS ANGELES
SHIPPING CONTAINERS TO DALLAS