SHIPPING CONTAINERS TO MADANG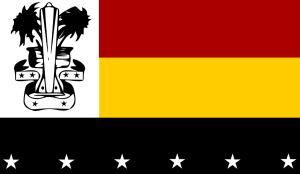 SHIPPING CONTAINERS FROM AUSTRALIA TO MADANG
Freight services from Australia to Madang
Australia's best Shipping container rates to Madang!
Over 20 year's experience shipping cars to Madang
"Are You Thinking of Moving to Madang from Australia, ask about Self-Pack your own shipping containers"
View Larger Map   |    Get Directions
Welcome to CargoMaster, Australia's renowned sea freight specialists to Papua New Guinea
Also servicing: Aitape, Alotau, Arawa, Buka, Daru, Kavieng, Kieta, Kimbe, Lae, Lihir, Lorengau, Oro Bay, Port Moresby, Rabaul, Vanimo, Wewak,
Our high performance team of sea freight service professionals offer many years' experience delivering shipping containers to Madang
Cargomaster delivers self-pack containers all over the world.
CargoMaster: Your Reliable Shipping Solution to Madang!
Welcome to Madang, the picturesque town nestled along the stunning north coast of Papua New Guinea. With its breathtaking beauty and reputation as one of the premier diving destinations in the country, Madang offers a unique blend of natural wonders and cultural diversity. As the capital of Madang Province, this vibrant town is ready to fulfill your shipping needs.
Madang's rich history dates back to the 19th century when it was initially settled by the Germans. Today, it stands as a safe and pleasant city, attracting expatriates seeking a tranquil environment away from the hustle and bustle of larger cities like Lae and Port Moresby. In recognition of its appeal, several non-governmental organizations (NGOs) have chosen Madang as their base of operations. Canadian NGO CUSO and British NGO VSO have established their headquarters here, along with other prominent organizations such as Save the Children, WWF, and World Vision, which have branch offices in Madang.

Embraced by a tropical rainforest climate typical of Papua New Guinea, Madang experiences abundant rainfall and consistently high temperatures throughout the year. The climate provides a lush environment for the extensive coconut palm plantations that adorn the coastal areas of Madang. Additionally, cardamom cultivation plays a significant role in the region's farming sector. Kar Kar Island boasts the second-largest plantation among the twelve on the island, contributing to 70% of the cocoa and 50% of the copra production in Madang Province. This agricultural growth highlights the region's increasing importance, particularly in the export industry.
Madang Province is also home to a rich linguistic diversity, with 173 regional languages spoken. These languages reflect the unique cultural tapestry of the area, showcasing significant differences and providing a fascinating glimpse into the region's heritage.

Here are some typical questions callers ask about shipping to Madang:
"How much does it cost to ship a car from Australia to Madang?"
The cost of shipping cars from Australia to Madang, Papua New Guinea, depends on the specific locations in Australia and Papua New Guinea. Prices vary accordingly.
"How do I import a car into Madang?"
To import a car into Rabaul, it is recommended to contact CargoMaster, a shipping company specializing in shipping cars and machinery to Papua New Guinea and surrounding islands. They can provide further information and fees for shipping cars to Papua New Guinea.
"Do you ship from Brisbane to Madang?"
Yes, vessels regularly sail from Sydney, Melbourne, Brisbane, Perth, Adelaide, Darwin, and Townsville to Aitape and surrounding centers.
It's important to be aware of the prohibited and restricted items when shipping to Aitape. Papua New Guinea is known for its strict border control measures, and heavy fines and penalties, including imprisonment, can be imposed for non-compliance. Items such as objectionable material, weapons, equipment for illegal activities, and certain animal products are prohibited or restricted from being imported into Papua New Guinea.
Additionally, bringing motor vehicles into Rabaul entails various costs, including import duties, GST, broker fees, quarantine clearance fees, port handling fees, car safety inspection fees, and registration fees. It's crucial to consider these expenses and comply with the necessary documentation requirements.
Please note that shipping regulations and requirements may change over time, so it's advisable to stay informed and seek up-to-date information before shipping to Rabaul.
"What if I don't qualify for concessions", You will have to pay Duty and GST.

At CargoMaster, we understand the importance of seamless shipping solutions for businesses and individuals alike. Our commitment to reliable logistics ensures that your cargo reaches Madang efficiently and securely. Whether you're importing goods to support local industries or sending vital supplies to the NGOs operating in Madang, our expertise and dedication guarantee a smooth transportation process.
Choose CargoMaster as your trusted shipping partner and unlock the possibilities of seamless and efficient freight services to the captivating town of Madang. We take pride in delivering peace of mind and timely shipments, connecting you to this remarkable corner of Papua New Guinea.
Experience reliable shipping services with CargoMaster and embark on a journey of success to Madang!
Madang Airport: Madang Airport
Madang Shipping Port: PNG Ports Corporation
SHIPPING CONTAINER DIMENSIONS
20 ft Standard Dry (8'6″ x 8′ x 20′)

Weight: 4500lbs
Max Gross Weight: 66,139lbs
Interior Dimensions:
Length: 19′ 5″
Width: 7′ 8-⅛"
Height: 7′ 9-⅝"
Door Opening:
Width: 7' 8-½"
Height: 7' 5-¾"
40 ft Standard Dry (8'6″ x 8′ x 40′)

Weight: 8500lbs
Max Gross Weight: 66,139lbs
Interior Dimensions:
Length: 39′ ⅜"
Width: 7′ 8-⅛"
Height: 7′ 9-⅝"
Door Opening:
Width: 7' 8-½"
Height: 7' 5-¾"
40 ft High Cube (9'6″ x 8′ x 40′)

Weight: 8750 lbs
Max Gross Weight: 68,008lb
Interior Dimensions:
Length: 39′ 4"
Width: 7′ 7"
Height: 8′ 9″
Door Opening:
Width: 7' 8″'
Height: 8' 5"
BREAK BULK
OUT OF GUAGE AND PROJECT SHIPPING MADANG
CargoMaster offers weekly services for break bulk shipping and shipping large items overseas. These types of services vary greatly between shipment , this area of international shipping should be left to only a few true Australian heavy shipping specialists with many years' experience (like CargoMaster with 35 years transportation experience) Once again, you need to be very careful when choosing a international freight forwarders to handle the shipping of heavy items overseas this is a specialised transportation mode .choosing the wrong freight forwarder could be devastating and cost you heaps of money (there are plenty of stories of freight forwarders failing when it comes to shipping heavy machinery overseas.! The bottom line is Call CargoMaster if you need to ship heavy equipment from Sydney!
Dimensions of 20ft flat rack container
| | |
| --- | --- |
| Internal length | 5.94 m / 19.5 ft |
| Internal width | 2.35 m / 7.7 ft |
| Internal height | 2.35 m / 7.7 ft |
| Tare weight | 2,360 kg / 5,203.8 lbs |
| Payload capacity | 30,140 kg / 66,458.7 lbs |
| Cubic capacity | 32.7 m³ / 1,154.3 cu ft |
Dimensions of 40ft flat rack container
| | |
| --- | --- |
| Internal length | 12.13 m / 39.8 ft |
| Internal width | 2.40 m / 7.9 ft |
| Internal height | 2.14 m / 7 ft |
| Tare weight | 5,000 kg / 11,025 lbs |
| Payload capacity | 40,000 kg / 88,200 lbs |
| Cubic capacity | 62.2 m³ / 2,195.7 cu ft |
At CargoMaster we strive to deliver cost effective sea freight services to business, government and private individuals.
"SAVE MORE, SAVE TIME" with CargoMasters' international self-pack shipping consolidation services to and from Madang
CONTACT OUR TEAM TODAY CARGOMASTER WILL SAVE YOU TOO!
info@cargomaster.com.au
1300 767 136
CALL NOW! … with CargoMasters' international self-pack shipping consolidation services to
Madang!