SEA FREIGHT TO PALAU
"SEA FREIGHT FROM AUSTRALIA TO PALAU"
"Guaranteed Australia's best sea freight rates to Palau"
"Shipping containers to Palau, with security ,integrity and professionalism"
CALL CARGOMASTER: 1300 767 136 AUSTRALIA-WIDE
"Over 20 years experience shipping to Koror"
"Moving to New Caledonia, ask about SELF-Pack your own shipping containers to Palau"
Welcome to CargoMaster, are you thinking of  Shipping to Palau. Our high performance team of  Palau Sea Freight  service specialists offer many years' experience shipping containers to the Pacific Islands and surrounding islands. CargoMaster is one of Australia's most trusted shipping companies from Australia to Palau.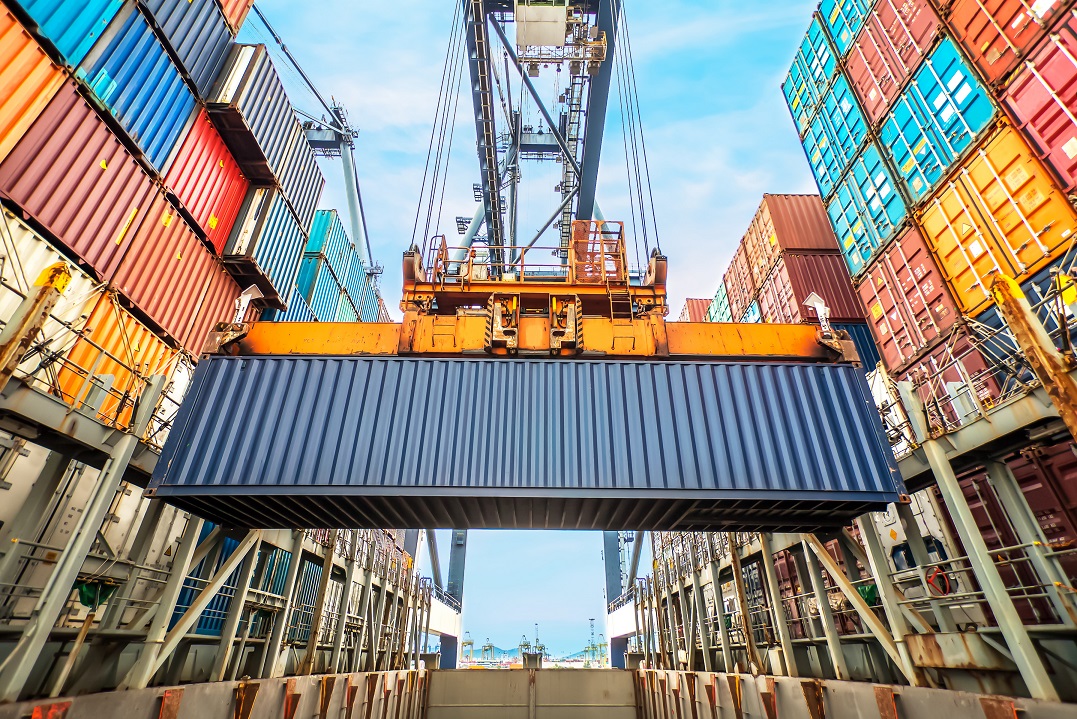 ABOUT NEW PALAU:
Palau, officially known as Republic Of Palau, is a small Island nation situated in the Western Pacific Ocean. Palau consists of approx. 340 islands and connects the western part of the Caroline Islands with the Federated States Of Micronesia. Palau was first inhabited approx. 3000 years ago by people from South East Asia. The Island nation takes up an area of approx. 460 square kilometers.
Koror is Palau's most populous island, Koror is also the name of the most populous city located on the island.
The capital of Palau is Ngerulmud, it is located on the island of Babeldaob.
During World War II The nation was the center of fighting between the United States and Japan. Palau gained independence in After world war II.
Palau is an independent island nation in free association with the united states. Palau's shares international maritime boundaries with Micronesia, The Philippines and Indonesia. The United States provides funding for defense and social services.
Palau relies heavily on economic aid, it's main income comes from tourism, fishing and agriculture.
Australia enjoys a close and friendly relationship with the Republic of Palau. The Australian Embassy in Koror, Palau is responsible for Australian affairs in Palau.
Compact of Free Association with the United States
The Republic of Palau's Compact of Free Association with the United States (US) was first agreed in 1986 and came into effect in 1994. The compact terms are indefinite, while the economic elements have a 50-year term, with reviews set for 15, 30 and 40 years. Under the Compact, and in exchange for exclusive military operating rights, the US provides Palau with economic assistance (including sector grants and trust fund contributions), access to federal services and programs (for instance postal and meteorological services), permission for citizens to enter, work/study and reside in US states and territories, and assumes responsibility for Palau's defense and security.
Under the original arrangements, the US Government provided approximately USD700 million in assistance over the compact's first 15 years. Amendments agreed to in 2010 were enacted by US Congress in 2017. Compact payments from 2010 to 2016 were subject to annual appropriations and averaged USD13.15 million per annum.
The Department of the Interior is the US agency responsible for oversight and coordination of US funding assistance under the Compact of Free Association.
SHIPPING TO PALAU
CALL CARGOMASTER 1300 767 136
SHIPPING TIMES FROM AUSTRALIA TO PALAU  
Sydney to Koror: 8-12 Days
Melbourne to Koror: 14-20 Days
Brisbane to Koror: 12-23 Days
Fremantle (Perth) to Koror: 18-32 Days
Adelaide to Koror: 14-25 Days
Hobart/Launceston to Koror: 16-22 Days
Townsville to Koror: 14-22 Days
Darwin to Koror: 34 Days
WHAT YOU SHOULD KNOW ABOUT SHIPPING TO PALAU
Prohibited And Restricted Items:         
Remember, you are moving to one of the cleanest, greenest, Island Countries in the world, Palau's people are very much InTouch with the environment and protecting their country from unwanted pests and diseases. Border control is very strict and heavy fines (even imprisonment penalties) apply for non compliance, your goods could even be sent back to the origin port .Certain items are restricted or prohibited and cannot be imported into Palau
Please be aware the below items are NOT PERMITTED into Palau:
objectionable material contained on items like videotapes, films, records, CD-ROMs and in publications
weapons like flick knives, butterfly knives, swordsticks, knuckle-dusters
any weapon which is disguised as something else
equipment for using cannabis or methamphetamine
anything which you're planning to use in a crime.
For the commodities below you should check to see if you will NEED A PERMIT:
ivory in any form, including jewelry, and carvings
tortoise or sea turtle shell jewelry, and ornaments
meat or food derived from whales, dolphins, rare crane, and pheasants, or sea turtles
medicines containing musk, or rhinoceros or tiger derivatives such as ground horn or bone
carvings or other things made from whalebone or bone from other marine mammals
cat skins
trophies of  sea turtles, all big cats, rare reptiles, cranes, pheasants, bears, antelope, and deer
live species, including pet eagles, hawks, owls and parrots, many cacti, orchids, cycads, and cyclamens
carnivorous plants.
You may not be able to bring some medicines into Palau, especially controlled drugs. This includes medicines containing pseudoephedrine. Remember heavy fines and possibility of imprisonment for non compliance
Prescription medication in most cases is acceptable, if you can present a valid doctors prescription .
If you're returning to Palau or are immigrant after 21 months or more overseas, you may be entitled to concessions on vehicles and boats, motor cycles that either accompany you or are transported separately.
SHIPPING CONTAINER DIMENSIONS
20 ft Standard Dry (8'6″ x 8′ x 20′)

Weight: 4500lbs
Max Gross Weight: 66,139lbs
Interior Dimensions:
Length: 19′ 5″
Width: 7′ 8-⅛"
Height: 7′ 9-⅝"
Door Opening:
Width: 7' 8-½"
Height: 7' 5-¾"
40 ft Standard Dry (8'6″ x 8′ x 40′)

Weight: 8500lbs
Max Gross Weight: 66,139lbs
Interior Dimensions:
Length: 39′ ⅜"
Width: 7′ 8-⅛"
Height: 7′ 9-⅝"
Door Opening:
Width: 7' 8-½"
Height: 7' 5-¾"
40 ft High Cube (9'6″ x 8′ x 40′)

Weight: 8750 lbs
Max Gross Weight: 68,008lb
Interior Dimensions:
Length: 39′ 4"
Width: 7′ 7"
Height: 8′ 9″
Door Opening:
Width: 7' 8″'
Height: 8' 5"
BREAK BULK
OUT OF GUAGE AND PROJECT SHIPPING PALAU
CargoMaster offers weekly services for break bulk shipping and shipping large items overseas. These types of services vary greatly between shipment , this area of international shipping should be left to only a few true Australian heavy shipping specialists with many years' experience (like CargoMaster with 35 years transportation experience) Once again, you need to be very careful when choosing a international freight forwarders to handle the shipping of heavy items overseas this is a specialised transportation mode .choosing the wrong freight forwarder could be devastating and cost you heaps of money (there are plenty of stories of freight forwarders failing when it comes to shipping heavy machinery overseas.! The bottom line is Call CargoMaster if you need to ship heavy equipment from Sydney!
Dimensions of 20ft flat rack container
| | |
| --- | --- |
| Internal length | 5.94 m / 19.5 ft |
| Internal width | 2.35 m / 7.7 ft |
| Internal height | 2.35 m / 7.7 ft |
| Tare weight | 2,360 kg / 5,203.8 lbs |
| Payload capacity | 30,140 kg / 66,458.7 lbs |
| Cubic capacity | 32.7 m³ / 1,154.3 cu ft |
Dimensions of 40ft flat rack container
| | |
| --- | --- |
| Internal length | 12.13 m / 39.8 ft |
| Internal width | 2.40 m / 7.9 ft |
| Internal height | 2.14 m / 7 ft |
| Tare weight | 5,000 kg / 11,025 lbs |
| Payload capacity | 40,000 kg / 88,200 lbs |
| Cubic capacity | 62.2 m³ / 2,195.7 cu ft |
CONTACT OUR TEAM TODAY CARGOMASTER WILL SAVE YOU TOO!
TEL: 1300 767 136 
"SAVE MORE, SAVE TIME" with CargoMasters' international self- pack shipping consolidation services to and from Palau!