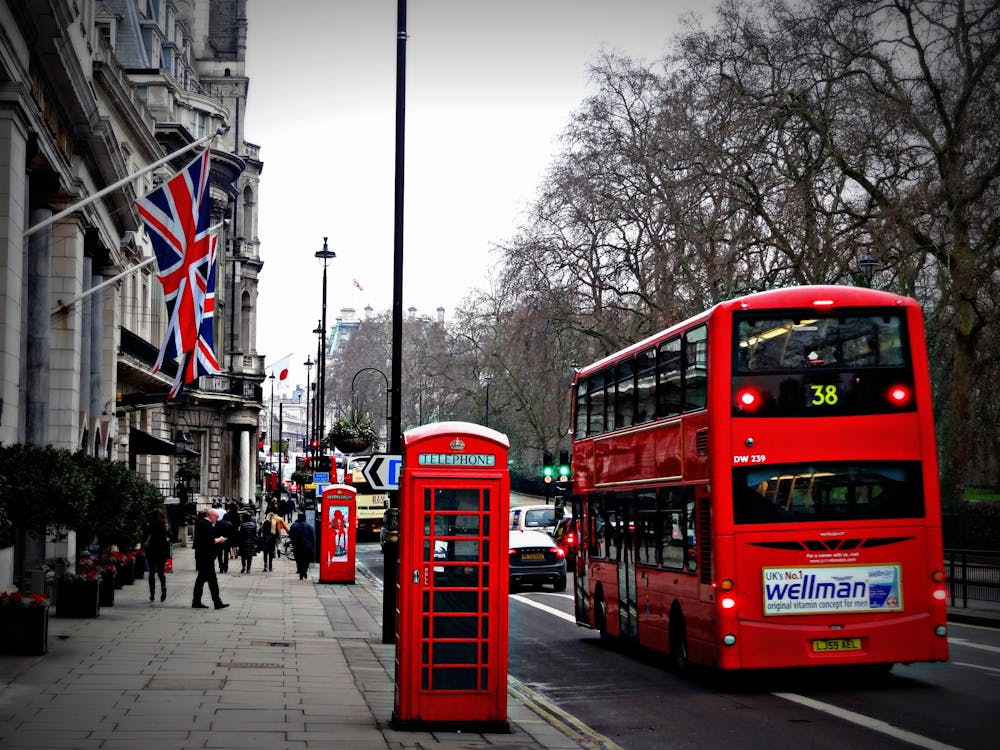 INTERNATIONAL SHIPPING TO THE UK
"SHIPPING HEAVY MACHINERY AND INDUSTRIAL EQUIPMENT TO THE UK"
"Shipping Containers to the United Kingdom for over 20 years"
"CargoMaster KNOW-HOW, to get your goods delivered quickly and cost effectively"
CALL CARGOMASTER TEL: 1300 767 136
CargoMaster offers weekly international shipping to the UK  from Sydney, Melbourne, Brisbane, Perth and Adelaide to Auckland, Tauranga, Napier, Wellington, Nelson, Lyttelton and Port Chalmers. When sea freight shipping to NZ you have two options,  consolidated sea freight (shared container) or full container loads.
LCL (LESS THAN CONTAINER LOAD) SHIPPING TO THE UK:
CargoMaster offers sea freight consolidation services to the UK from Australia daily, from all Australian capital cities. CargoMaster is able to pick up your goods from almost anywhere in Australia. Consolidated sea freight or sea freight that is intended for consolidation is collected from clients and transported to a consolidation yard and packed into containers. Consolidated cargo is shipped to all major UK cities, with  on-forwarding services to almost anywhere in the UK. CargoMaster can organize customs clearance and door delivery of your consolidated cargo.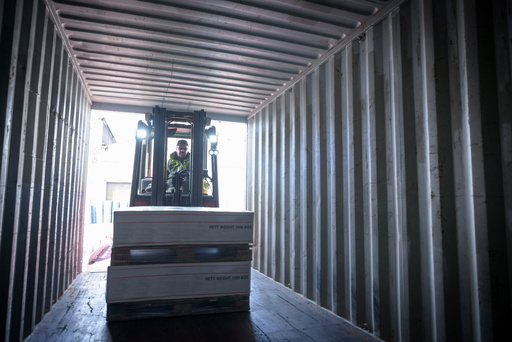 INTERNATIONAL SHIPPING CONTAINERS TO THE UK
FCL (FULL CONTAINER LOAD)  SHIPPING TO THE UNITED KINGDOM:
CargoMaster offers weekly sea freight shipping containers from all Australian capitals ( shipping containers directly  from Darwin and  Townsville too!) to most UK destinations.
Once you decide to go ahead, CargoMaster will organize the delivery of an empty shipping container for packing to almost any where in Australia, or alternatively, you can pack your container in one of CargoMaster's packing yards. All types of shipping equipment available for sea transportation to the UK , most popular are 20ft and 40ft containers, high cube containers and 20 and 40 open top containers and flat racks.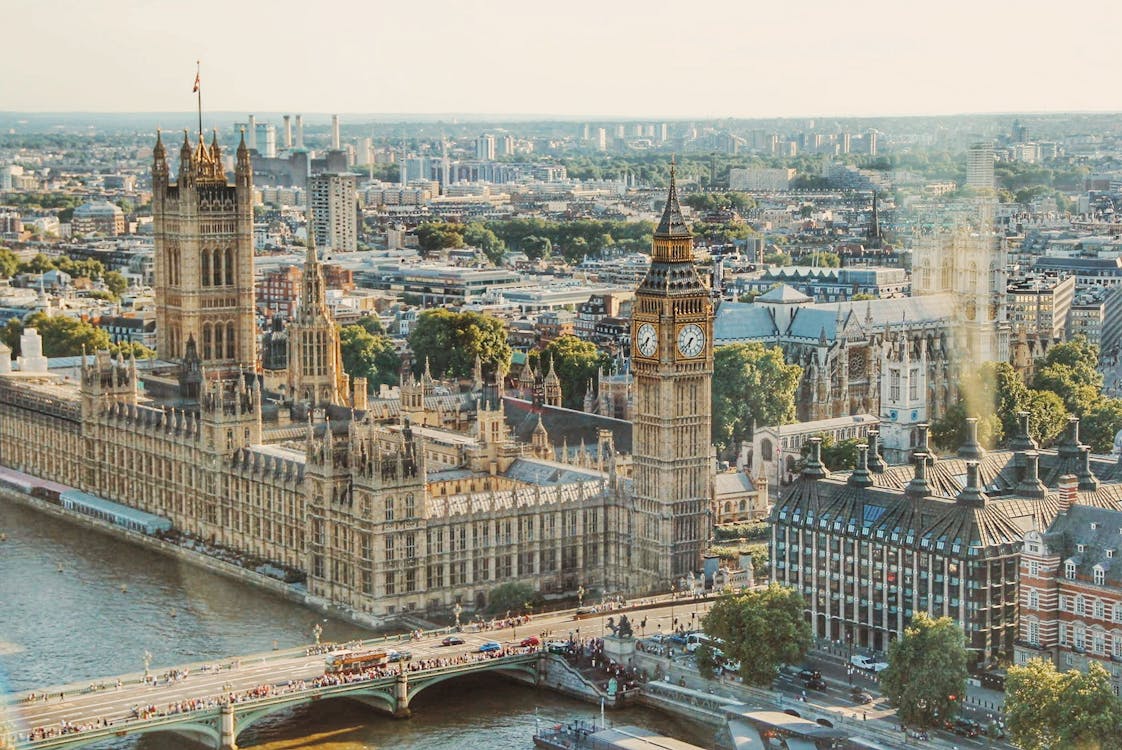 "ARE YOU THINKING OF MOVING TO THE UK, ASK ABOUT SELF PACK SHIPPING"
"CALL CARGOMASTER: 1300 767 136"
CargoMaster looks after a wide variety of sea freight to the UK. If you are thinking of relocating to the UK ask about self pack international shipping services. For anyone lucky enough to be moving overseas shipping containers  to the UK. CargoMaster Self Pack International Shipping Containers offer  a low cost alternative to expensive removalists! Self Pack international moving containers can be delivered to your home in Australia for packing.
CargoMaster moves all types of commodities in shipping containers )and on flat racks) to the UK, mining machinery, construction equipment, cars, trucks, boats, machinery or all shapes and sizes, the list is endless! CargoMaster is able to offer you a Door to Port or Door to Door service for shipping containers to the UK.
The United Kingdom is a country that occupies four countries in Europe, namely England, Scotland, Wales, and Northern Ireland. Shipping plays an important role within this unconventional region as all the islands have always been united by the sea. Shipping has allowed for quick trade between all four nations and allowed them to remain independent while still being bound together in this multinational kingdom. Shipping has also connected non-continental countries to the UK, such as The United Kingdom's Overseas Territories of Bermuda, Gibraltar, and The British Virgin Islands, connecting these isolated territories to the mainland whole. Shipping can provide an important lifeline to such small regions and reinforces how integral shipping is to the United Kingdom's existence.
Shipping between the constituent countries of the United Kingdom is quick, efficient, and affordable. It is made up of England, Scotland, Wales, Northern Ireland, and fifteen British Overseas Territories. Shipping within these countries has increased in recent years as the population continues to grow. It is now easier than ever to send packages or even mail between these diverse destinations with offerings from major shipping companies like FedEx and UPS at competitive prices. The UK also remains an important hub for intercontinental shipping making it a great base for business looking to get products moved around Europe as well as quickly into other parts of the world. Shipping in the UK remains consistent and reliable on any scale whether it's small parcels or larger container shipments that need to travel across its borders.
Shipping containers are essential to international trade, made evident by the ever-increasing movement of goods between countries. International Shipping containers being shipped to the United Kingdom have seen a particular boom in recent years, largely due to sea freight from busy ports such as Southampton Port and Felixstowe Port. Shipping containers are key for businesses exporting goods from the U.K., allowing for efficient transport of consignments directly to their end destination. Shipping containers are also popular amongst buyers who wish to import items from other countries straight onto British shores. Shipping containers provide a safe and reliable way of transporting cargo, ensuring it reaches its end users with minimal damage or delays due to their weatherproof design. The timely shipping of these containers is serviced by ports around Britain, allowing for fast transit times and both buyer and seller satisfaction in equal measure.
Shipping containers are the most common form of sea freight used to transport goods to the United Kingdom. Shipping containers come in all shapes and sizes, allowing importers the ability to customize their cargo requirements. Ports are typically the last stop for shipments heading to the UK. Shipping containers that pass-through ports need to go through rigorous inspections and protocols before being cleared for importation into the country. Shipping containers that contain goods bound for the UK must adhere to UK tariffs, as well as any relevant regulations and industry standards. By ensuring all these measures have been taken, companies can guarantee not just timely deliveries but also safe shipments of their goods into their destination markets.
CALL CARGOMASTER TODAY: 1300 767 136
EMAIL: [email protected]