SHIPPING CONTAINERS TO WANGANUI
SHIPPING CONTAINERS FROM AUSTRALIA TO WANGANUI
Freight services from Australia to Wanganui
Australia's best Shipping container rates to Wanganui!
Over 20 year's experience shipping cars to Wanganui
"Are You Thinking of Moving to Wanganui from Australia, ask about Self-Pack your own shipping containers"
View Larger Map   |    Get Directions
Welcome to CargoMaster, Australia's renowned sea freight specialists to New Zealand
Also servicing: Auckland, Bluff, Lyttelton, Napier, Nelson, Port Chalmers, Wanganui, Wellington
Our high performance team of sea freight service professionals offer many years' experience delivering shipping containers to Wanganui
Cargomaster delivers self-pack containers all over the world.
CargoMaster: Your Reliable Shipping Partner for Wanganui, New Zealand! Sea Freight Services, Consolidated and Full Container Loads, and More!
CargoMaster, a leading logistics and shipping company, is proud to be the trusted partner serving the vibrant city of Whanganui, also known as Wanganui, located in the picturesque Manawatū-Whanganui region of New Zealand. Nestled on the enchanting west coast of the North Island, Whanganui is blessed with the magnificent Whanganui River, a jewel in New Zealand's waterways and a lifeline for transportation. As the country's longest navigable river, it adds to the city's natural beauty. With a population of 42,600 as of June 2022, Whanganui stands as the 19th most-populous urban area in New Zealand and the second-most-populous in the Manawatū-Whanganui region.
Strategically positioned at the mouth of the Whanganui River, CargoMaster ensures seamless accessibility to Whanganui. The city enjoys excellent connectivity, located just 200 km (120 mi) north of Wellington, the capital of New Zealand, and 75 km (47 mi) northwest of Palmerston North. Serving as a vital transportation hub, Whanganui is a junction for State Highways 3 and 4, facilitating efficient logistics and smooth supply chains. Most of the city is nestled on the river's northwestern bank, benefiting from an expansive area of flat land, ideal for various industries. Whanganui boasts a network of five bridges, including the renowned Cobham Bridge, City Bridge, Dublin Street Bridge, Aramoho Railway Bridge (for rail and pedestrians only), and a Cycle bridge that was inaugurated in 2020.

As you explore Whanganui's breathtaking landscapes, you'll be captivated by the panoramic views of the majestic Mount Ruapehu and Mount Taranaki. These natural wonders grace the horizon and are visible from prominent locations such as Durie Hill, offering residents and visitors a stunning blend of urban and natural splendor.
Whanganui enjoys a delightful temperate climate, characterized by slightly above-average sunshine hours, with 2100 hours per annum. The city experiences around 900 mm (35 in) of rainfall annually, creating a lush environment. While mild frosts may occur during winter, the temperate climate of Whanganui, as recognized by Brian Doughty, the president of Federated Farmers Whanganui, provides favorable conditions for a wide range of agricultural activities.
Renowned for its progressive approach to technology and innovation, Whanganui has been recognized as an intelligent community. The city proudly earned its place among the world's Smart21 Intelligent Communities for four consecutive years from 2013 to 2016, as acknowledged by the Intelligent Community Forum. This accolade showcases Whanganui's commitment to embracing technological advancements and fostering a smart and connected community.
Whanganui boasts a strong industrial base rooted in a rich history of niche manufacturing, such as Q-West Boat Builders, renowned for their exceptional craftsmanship in constructing boats for clients throughout New Zealand and beyond. Another acclaimed example is Pacific Helmets, honored with a Silver Pin at the Best Design Awards in 2015, highlighting their excellence in niche manufacturing. The city's main industrial hub, Heads Road, serves as the home for various manufacturing and engineering operations, contributing to Whanganui's economic growth. While the Wanganui Port, with its historical significance as a bustling transportation center, continues to witness activity, its prominence now lies in the Q-West boat building operation.

CargoMaster recognises the crucial role of Whanganui's fertile farming hinterland in driving the local economy. The city is renowned for its cultivation of distinctive pear varieties, including the acclaimed Crimson Gem. However, the region faced a challenge when a significant portion of the Whanganui pear crop was devastated ahead of the upcoming season, as reported in May 2016. Undeterred by this setback, Whanganui's resilient community remains committed to the pursuit of agricultural excellence.
Stretching over an area of 2,337 km2 (902 sq mi), the Whanganui District is predominantly characterized by picturesque hill country. Alongside this, a narrow coastal strip of flat land and the major urban settlement along the lower banks of the Whanganui River contribute to the district's diverse landscape. The captivating terrain of the district encompasses a significant portion of the Whanganui National Park, established in 1986, illustrating the region's dedication to preserving its natural wonders.
Whanganui takes pride in its awe-inspiring natural environment, with the Whanganui Awa (River) at its core. Flowing for 290 km (180 mi) from the majestic heights of Mount Tongariro to the coastal beauty of Wanganui, where it meets the Tasman Sea, the Whanganui River stands as the North Island's second-largest river. With its status as the country's longest navigable waterway, it boasts 239 listed rapids, each entrusted to the care of a guardian, known as a kaitiaki. These guardians diligently safeguard the river's vital life force, known as mauri, ensuring the preservation of Whanganui's deep connection to its natural heritage.
CargoMaster is dedicated to serving Whanganui's diverse logistics needs, providing comprehensive solutions tailored to businesses and individuals. With our commitment to excellence and expertise in the field, we are ready to support Whanganui's economic growth and contribute to the prosperity of this vibrant city and its surroundings.
Partner with CargoMaster for your shipping needs to and from Wanganui, New Zealand.
Contact us today to experience seamless and efficient sea freight services that meet your requirements.
MOVING TO WANGANUI?
WHAT YOU NEED TO KNOW!
SHIPPING CONTAINERS TO WANGANUI
SAILING WEEKLY FROM SYDNEY, MELBOURNE, BRISBANE, PERTH, ADELAIDE, TOWNSVILLE: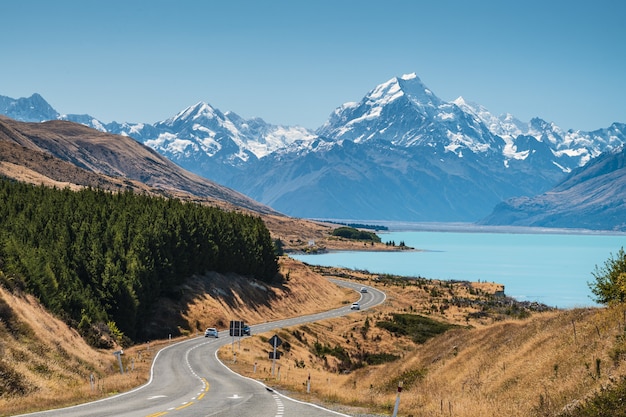 NELSON
MOTUEKA
PICTON
BLENHEIM
CLARENCE
WESTPORT
MURCHISON
REEFTON
LEWIS PASS
HAVELOCK
MARLBOROUGH SOUNDS
CargoMaster offers weekly sea freight shipping of containers from all Australian capitals to Wanganui and surrounds. CargoMaster will organise the delivery of shipping containers to almost anywhere in Australia for stuffing (packing), or you can pack your container in one of CargoMaster's packing yards (no hurry you get 12 days to pack your container!). All types of equipment available for sea transportation to Wanganui, including 20ft and 40ft containers, high cube containers and 20 and 40 ft flat racks.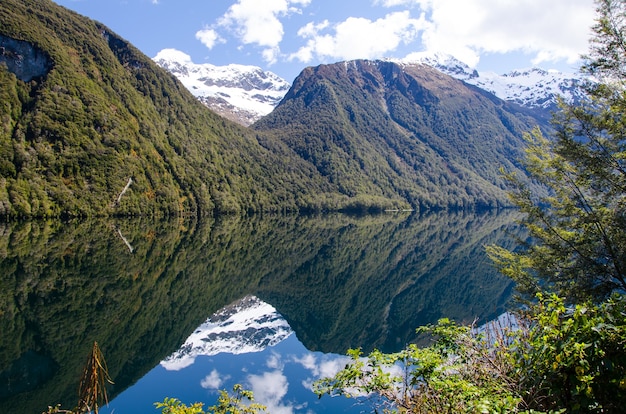 CargoMaster moves a wide variety of cargo to by sea freight, for anyone lucky enough to be moving to Wanganui or Marlborough sounds, ask CargoMaster about Self Pack International Shipping Containers, a low-cost alternative to expensive removalists! Self-Pack international moving containers can be delivered to your home in Australia for packing.
CargoMaster moves all types of commodities in shipping containers (and on flat racks) to NZ, including, mining machinery, construction equipment, cars, trucks, boats, household goods and personal effects, machinery of all shapes and sizes! CargoMaster offers a Door to Port or Door to Door service for shipping containers to New Zealand.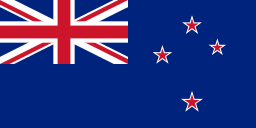 NEW ZEALAND BORDER CONTROL AND AGENCIES
Border agencies The Ministry for Primary Industries (MPI) along with New Zealand Customs Service and the Department of Immigration, have specific requirements for people moving personal effects/household possessions to New Zealand. The following guide is put together by MPI – please refer to New Zealand Customs and the Department of Immigration websites for further information in those areas. Clearance of goods An inspector will assess documentation presented to MPI for possible risk goods. If an inspection of your personal effects is required this must be at a transitional facility and you must notify MPI of the location. If the shipment is a full sea container load an inspection of the sea container is mandatory and will be carried out by an accredited person or a MPI inspector. For more information contact MPI, your moving company, freight forwarder or customs agent. Other conditions may also apply and MPI will advise you of these at time of application. Keys may be required for any locked trunks, suitcases or vehicles.
RESTRICTED AND PROHIBITED ITEMS
Do not pack these goods as they may be seized unless accompanied by official certification: • Any packets of food. • Honey, pollen, propolis, honeycombs and other bee products. • Plants, bulbs, cuttings, corms, rhizomes or tubers, commercially packed seeds and seeds for planting. • Packaging such as straw or used fresh food cartons. • Items restricted under the Convention on International Trade in Endangered Species (CITES) such as coral, ivory, snakeskin or whale bone items, turtle shell and some sea shells.
PACKING YOUR PERSONAL EFFECTS
Strict biosecurity laws mean there are some items you cannot bring to New Zealand, and some other items will require inspection on arrival. Using a professional moving company, freight forwarder or import agent to help you move can be beneficial, as they can provide assistance with MPI requirements. Having an accurate and easily understood manifest of your belongings will help MPI to assess these quickly when they arrive in New Zealand. By not packing some items, or packing goods that may require inspection together, you may save costs and time. If belongings are arriving in a sea container then the container must meet the requirements of the Import Health Standard for Sea Containers
ITEMS THAT MUST BE DECLARED
The following items must be declared as they may require inspection and in some cases certification from the country of origin:
Fresh or dried fruit, vegetables, mushrooms or fungi.
Any meat, fish, shellfish or poultry.
Ingredients used in cooking, all milk products, cheese, eggs or egg products, and milk based baby foods.
Hunting trophies or stuffed animals.
Traditional or herbal medicines or remedies, health supplements and homeopathic remedies that include animal or plant products.
Dried flower arrangements or Christmas decorations made from plant material.
Items made from wood.
Items stuffed with seeds or straw.
Items made of from bamboo, cane, coconut or straw.
Items containing hair, fur, unprocessed wool, skin, feathers or bone
PERSONAL MOTOR VEHICLES
Personal vehicles and other machinery such as jet skis, lawn mowers or chainsaws are also subject to biosecurity requirements and are inspected on arrival. Before shipping, vehicles should be cleaned thoroughly inside and out, including underneath and around the wheels and wheel arches. If steam cleaning ensure the whole vehicle including the engine is cleaned. Contaminated vehicles will be directed for treatment and re-inspection (charges apply). For information on complying with vehicle safety regulations refer to the New Zealand Transport Agency website. For information on vehicle tax refer to New Zealand Customs Service.
BRINGING YOUR PETS TO NEW ZEALAND
The requirements for bringing pets into New Zealand depend on the type of animal, where it is from and if there is an existing import health standard for the animal. Disease concerns mean that not all types of pets are allowed into New Zealand.
WOOD PACKAGING
Wood packaging such as crates or pallets is subject to biosecurity requirements and must be declared3 . Wood packaging must have been fumigated or heat treated before use and must be declared in the Quarantine Declaration (for full container loads) regarding container cleanliness.
TYPICAL QUESTIONS CALLERS ASK ABOUT SHIPPING TO WANGANUI:
"How long does sea freight take to Wanganui, New Zealand."
"Depending on the particular destination in NZ, transit times from Australia to NZ can be anywhere between 2-30 days. The transit time will depend on the origin of the cargo in Australia and the intended destination in NZ, the type of sea freight service you use will also be a factor when calculating transit times. Call CargoMaster for more exact information and the latest shipping schedules to NZ"
"How much more expensive is air freight than sea freight."
"Air freight in most cases is a lot more expensive than sea freight. The advantage is obviously transit time is quicker with air freight."
"How much does sea freight cost"
"The cost of sea freight to NZ will depend upon where you intend shipping too. The commodity you are shipping and the origin in Australia will also be a factor when calculating CONTAINER and other shipping costs to NZ"
"Why is ocean freight so high."
"Shipping prices can be affected by a lot of outside influences. Most often the reason for higher shipping costs relates to the volumes of sea freight being moved to a particular destination, oi; prices at the time of shipping and the value of the United States dollar at the time of shipping"
"Is shipping by sea cheaper."
"In general terms yes, shipping by sea freight is your cheapest option, the time of the year and the commodity you are shipping will also be factors that will affect the cost of sea freight."
"How much does it cost for shipping containers to Wanganui, NZ."
"Shipping container rates to NZ from Australia will vary according to where in Australia you intend to ship from. Call CargoMaster for Australia's best shipping rates to NZ"
"How are sea freight charges calculated?"
"Charges for sea freight are calculated based on the weight and dimensions of the freight and the intended destination and origin. The method of shipping will also be relevant when trying to work out shipping costs."
SEA FREIGHT TRANSIT TIMES TO WANGANUI
Sydney to Wanganui: 5-6 Days
Melbourne to Wanganui: 3-6 Days
Brisbane to Wanganui: 3-8 Days
Fremantle (Perth) to Wanganui: 6-15 Days
Adelaide to Wanganui: 5-7 Days
Hobart/Launceston to Wanganui: 4-8 Days
Townsville to Wanganui: 6-8 Days
Darwin to Wanganui: 9-16 Days
Wanganui Airport: https://www.whanganuiairport.co.nz
Wanganui Shipping Port: Port of Wanganui
Interesting Links: Port Of Nelson, NZ Inland Revenue (Te Tari Taake), Customs Brokers NZ, NZ Primary Industries Authority, New Zealand Foreign Affairs And Trade, Reserve Bank of New Zealand
SHIPPING CONTAINER DIMENSIONS

20 ft Standard Dry (8'6″ x 8′ x 20′)
Weight: 4500lbs
Max Gross Weight: 66,139lbs
Interior Dimensions:
Length: 19′ 5″
Width: 7′ 8-⅛"
Height: 7′ 9-⅝"
Door Opening:
Width: 7' 8-½", Height: 7' 5-¾"

40 ft Standard Dry (8'6″ x 8′ x 40′)
Weight: 8500lbs
Max Gross Weight: 66,139lbs
Interior Dimensions:
Length: 39′ ⅜"
Width: 7′ 8-⅛"
Height: 7′ 9-⅝"
Door Opening: Width: 7' 8-½", Height: 7' 5-¾"

40 ft High Cube (9'6″ x 8′ x 40′)
Weight: 8750 lbs
Max Gross Weight: 68,008lb
Interior Dimensions:
Length: 39′ 4"
Width: 7′ 7"
Height: 8′ 9″
Door Opening: Width: 7' 8″', Height: 8' 5"
BREAK BULK
OUT OF GUAGE AND
PROJECT SHIPPING WANGANUI
CargoMaster offers weekly services for break bulk shipping and shipping large items overseas. These types of services vary greatly between shipment , this area of international shipping should be left to only a few true Australian heavy shipping specialists with many years' experience (like CargoMaster with 35 years transportation experience) Once again, you need to be very careful when choosing a international freight forwarders to handle the shipping of heavy items overseas this is a specialised transportation mode .choosing the wrong freight forwarder could be devastating and cost you heaps of money (there are plenty of stories of freight forwarders failing when it comes to shipping heavy machinery overseas.! The bottom line is Call CargoMaster if you need to ship heavy equipment from Sydney!

Dimensions of 20ft Flat Rack Container
Internal length 5.94 m / 19.5 ft
Internal width 2.35 m / 7.7 ft
Internal height 2.35 m / 7.7 ft
Tare weight 2,360 kg / 5,203.8 lbs
Payload capacity: 30,140 kg / 66,458.7 lbs
Cubic capacity 32.7 m³ / 1,154.3 cu ft

 Dimensions of 40ft Flat Rack Container
Internal length 12.13 m / 39.8 ft
Internal width 2.40 m / 7.9 ft
Internal height 2.14 m / 7 ft
Tare weight 5,000 kg / 11,025 lbs
Payload capacity: 40,000 kg / 88,200 lbs
Cubic capacity 62.2 m³ / 2,195.7 cu ft
At CargoMaster we strive to deliver cost effective sea freight services to business, government and private individuals.
"SAVE MORE, SAVE TIME" with CargoMasters' international self-pack shipping consolidation services to and from Wanganui
CONTACT OUR TEAM TODAY CARGOMASTER WILL SAVE YOU TOO!
info@cargomaster.com.au
1300 767 136
CALL NOW! … with CargoMasters' international self-pack shipping consolidation services to
Wanganui!