SHIPPING CONTAINERS TO LIHIR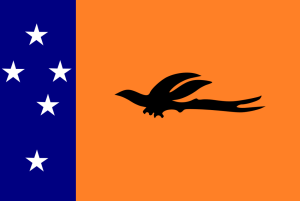 SHIPPING CONTAINERS FROM AUSTRALIA TO LIHIR
Freight services from Australia to Lihir
Australia's best Shipping container rates to Lihir!
Over 20 year's experience shipping cars to Lihir
"Are You Thinking of Moving to Lihir from Australia, ask about Self-Pack your own shipping containers"
View Larger Map   |    Get Directions
Welcome to CargoMaster, Australia's renowned sea freight specialists to Papua New Guinea
Also servicing: Aitape, Alotau, Arawa, Buka, Daru, Kavieng, Kieta, Kimbe, Lae, Lorengau, Madang, Oro Bay, Port Moresby, Rabaul, Vanimo, Wewak,
Our high performance team of sea freight service professionals offer many years' experience delivering shipping containers to Lihir
Cargomaster delivers self-pack containers all over the world.
CargoMaster: Your Trusted Shipping Partner to Lihir Island!
Lihir Island, also known as Niolam Island, is a captivating destination within the Lihir group of islands in Papua New Guinea's New Ireland Province. Spanning 22 kilometers in length and 14.5 kilometers in width, it proudly holds the title of the largest island in its group. With its remarkable landscape formed by overlapping basaltic stratovolcanoes, reaching an elevation of 700 meters above sea level, Lihir Island offers a truly unique environment to explore. While the volcanoes are presently inactive, the island still retains geothermal activity, adding to its allure.
Situated 900 kilometers northeast of Port Moresby, Lihir Island experiences an average annual rainfall of 4,800 millimeters (190 inches) and a temperature range from 19 to 35 degrees Celsius. The population of the Lihir Group has witnessed substantial growth, nearly doubling from 12,570 individuals in 2000 to an estimated 25,608 people in 2011. The inhabitants primarily belong to Melanesian descent, embracing their rich cultural heritage and predominantly leading subsistence lifestyles.
While Lihirians hold deep-rooted traditional beliefs, official census records show that Christianity has a significant presence, with 99% of Papua New Guinea's population identifying as Christians, and Catholicism being the largest denomination. Most villages are located along the coast, with historical accounts suggesting that some were originally situated inland but were relocated to the coast under the guidance of missionaries.

At the heart of Lihir Island's economy lies the Ladolam Gold Mine, a substantial mining operation that has become its economic backbone. Ladolam hosts one of the world's largest epithermal gold deposits, nestled within high-potassic igneous rocks. Operated by Newcrest, the mine boasts an impressive 46 million ounces of gold resources. Notably, grab samples collected from the Conical Seamount, a submerged formation approximately 8 kilometers south of Lihir Island, exhibit remarkable concentrations of gold, with values reaching up to 230 grams per ton (average of 26 g/t based on 40 samples), residing within high-potassic trachybasalts.
Given its location within an area of geothermal activity, the mine has implemented steam relief wells to mitigate subterranean pressure. The extracted steam is partially harnessed to power a 50-megawatt geothermal station, providing approximately 25% of the mine's energy requirements. The mine discharges its tailings into the sea, ensuring adherence to environmental regulations.
As the largest settlement on Lihir Island, Londolovit serves as a home for many expatriate mine employees. This vibrant community offers essential shopping facilities and healthcare services. The local hospital caters to both the expatriate and local communities, providing comprehensive inpatient and outpatient care.
To facilitate seamless transportation to and from Lihir Island, an airstrip capable of accommodating small jets is conveniently situated north of Londolovit, near Kunaye village. CargoMaster is your trusted shipping partner, ensuring reliable and efficient freight services to support the needs of businesses and individuals on Lihir Island. With our expertise in cargo logistics and commitment to customer satisfaction, we deliver peace of mind and timely shipments to this remarkable destination.
Choose CargoMaster for all your shipping needs to Lihir Island and unlock the wonders of this captivating corner of Papua New Guinea!

Here are some typical questions callers ask about shipping to Lihir:
"How much does it cost to ship a car from Australia to Lihir?"
The cost of shipping cars from Australia to Lihir, Papua New Guinea, depends on the specific locations in Australia and Papua New Guinea. Prices vary accordingly.
"How do I import a car into Lihir?"
To import a car into Lihir, it is recommended to contact CargoMaster, a shipping company specializing in shipping cars and machinery to Papua New Guinea and surrounding islands. They can provide further information and fees for shipping cars to Papua New Guinea.
"Do you ship from Brisbane to Lihir?"
Yes, vessels regularly sail from Sydney, Melbourne, Brisbane, Perth, Adelaide, Darwin, and Townsville to Lihir and surrounding centers.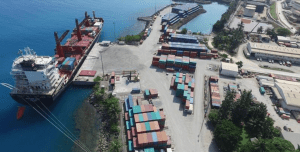 It's important to be aware of the prohibited and restricted items when shipping to Lihir. Papua New Guinea is known for its strict border control measures, and heavy fines and penalties, including imprisonment, can be imposed for non-compliance. Items such as objectionable material, weapons, equipment for illegal activities, and certain animal products are prohibited or restricted from being imported into Papua New Guinea.
Additionally, bringing motor vehicles into Rabaul entails various costs, including import duties, GST, broker fees, quarantine clearance fees, port handling fees, car safety inspection fees, and registration fees. It's crucial to consider these expenses and comply with the necessary documentation requirements.
Please note that shipping regulations and requirements may change over time, so it's advisable to stay informed and seek up-to-date information before shipping to Rabaul.
"What if I don't qualify for concessions", You will have to pay Duty and GST.
TRANSIT TIMES FROM AUSTRALIA TO LIHIR
Sydney to Lihir: 8-12 Days
Melbourne to Lihir: 14-20 Days
Brisbane to Lihir: 18-32 Days
Fremantle (Perth) to Lihir: 18-32 Days
Hobart/Launceston to Lihir: 16-22 Days
Canberra to Lihir: 14-22 Days
Townsville to Lihir: 14-22 Days
Darwin to Lihir: 14-22 Days
Lihir Airport: Lihir Airport
Lihir Shipping Port: PNG Ports Corporation
SHIPPING CONTAINER DIMENSIONS
20 ft Standard Dry (8'6″ x 8′ x 20′)

Weight: 4500lbs
Max Gross Weight: 66,139lbs
Interior Dimensions:
Length: 19′ 5″
Width: 7′ 8-⅛"
Height: 7′ 9-⅝"
Door Opening:
Width: 7' 8-½"
Height: 7' 5-¾"
40 ft Standard Dry (8'6″ x 8′ x 40′)

Weight: 8500lbs
Max Gross Weight: 66,139lbs
Interior Dimensions:
Length: 39′ ⅜"
Width: 7′ 8-⅛"
Height: 7′ 9-⅝"
Door Opening:
Width: 7' 8-½"
Height: 7' 5-¾"
40 ft High Cube (9'6″ x 8′ x 40′)

Weight: 8750 lbs
Max Gross Weight: 68,008lb
Interior Dimensions:
Length: 39′ 4"
Width: 7′ 7"
Height: 8′ 9″
Door Opening:
Width: 7' 8″'
Height: 8' 5"
BREAK BULK
OUT OF GUAGE AND PROJECT SHIPPING LIHIR
CargoMaster offers weekly services for break bulk shipping and shipping large items overseas. These types of services vary greatly between shipment , this area of international shipping should be left to only a few true Australian heavy shipping specialists with many years' experience (like CargoMaster with 35 years transportation experience) Once again, you need to be very careful when choosing a international freight forwarders to handle the shipping of heavy items overseas this is a specialised transportation mode .choosing the wrong freight forwarder could be devastating and cost you heaps of money (there are plenty of stories of freight forwarders failing when it comes to shipping heavy machinery overseas.! The bottom line is Call CargoMaster if you need to ship heavy equipment from Sydney!
Dimensions of 20ft flat rack container
| | |
| --- | --- |
| Internal length | 5.94 m / 19.5 ft |
| Internal width | 2.35 m / 7.7 ft |
| Internal height | 2.35 m / 7.7 ft |
| Tare weight | 2,360 kg / 5,203.8 lbs |
| Payload capacity | 30,140 kg / 66,458.7 lbs |
| Cubic capacity | 32.7 m³ / 1,154.3 cu ft |
Dimensions of 40ft flat rack container
| | |
| --- | --- |
| Internal length | 12.13 m / 39.8 ft |
| Internal width | 2.40 m / 7.9 ft |
| Internal height | 2.14 m / 7 ft |
| Tare weight | 5,000 kg / 11,025 lbs |
| Payload capacity | 40,000 kg / 88,200 lbs |
| Cubic capacity | 62.2 m³ / 2,195.7 cu ft |
At CargoMaster we strive to deliver cost effective sea freight services to business, government and private individuals.
"SAVE MORE, SAVE TIME" with CargoMasters' international self-pack shipping consolidation services to and from Lihir
CONTACT OUR TEAM TODAY CARGOMASTER WILL SAVE YOU TOO!
info@cargomaster.com.au
1300 767 136
CALL NOW! … with CargoMasters' international self-pack shipping consolidation services to
Lihir!