SHIPPING COMPANIES TO LAE
"SHIPPING CONTAINERS FROM AUSTRALIA TO LAE"
"Guaranteed Australia's best sea freight and air freight rates to LAE "
"Air freight and sea freight services to LAE outer PNG Islands"
CALL CARGOMASTER AUSTRALIA-WIDE: 1300 767 136
"Shipping CONTAINERS for cars, buses, boats, mining and industrial machinery to Lae"
CALL CARGOMASTER: 1300 767 136 AUSTRALIA-WIDE
"CargoMaster KNOW-HOW comes with over 20 years experience shipping to LAE and surrounding islands"
"Relocating to LAE, ask about Pack your own shipping containers"
RENOWNED FREIGHT FORWARDERS TO LAE CALL: 1300 767 136
Thankyou for visting our site! CargoMaster. Are you thinking of  Shipping to Lae. CargoMaster offers you over 20 years experience moving all types of cargo from Australia to Port Moresby (or Motukea Island) and the numerous islands in PNG.If you are thinking of shipping containers to Lae  call CargoMaster . CargoMaster is one of Australia's most trusted shipping companies from Australia to Lae.
Also servicing: Aitape, Alotau, Arawa, Buka, Daru, Kavieng, Kieta, Kimbe, Lihir, Lorengau, Madang, Oro Bay, Port Moresby, Rabaul, Vanimo, Wewak,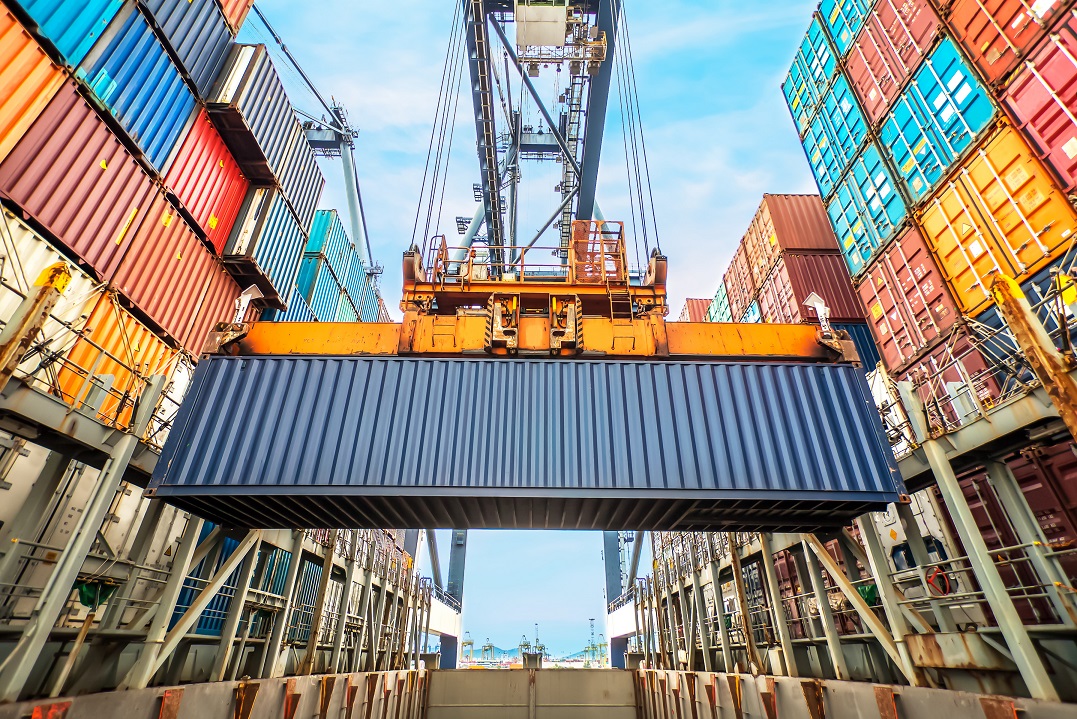 ABOUT SHIPPING TO LAE
Australia and PNG share alot in common and the bond of friendship between the two countries has strengthend even more since the end of the second world war. Australia  enjoys a friendly and mutually respectful  working relationship with its northern neighbours. CargoMaster works with a wide range of clients shipping cargo to and from PNG regularly.
CargoMaster looks after a wide variety of cargo to Lae Port including construction materials and machinery, industrial equipment, cars, buses, trucks, boats, mining equipment the list is endless! CargoMaster is one of Australia's most trusted sea freight companies to LAE.
The Port of Lae in Papua New Guinea is the largest port in PNG and in the region.The Port of Lae in Papua New Guinea is one of the most important ports in the South Pacific region. Lae (Morobe's provincial capital) has a population of over 300,000 and is considered PNG's fastest growing centre. Lae has a history that dates back over 100 years. The history of the Port of Lae plays an important role in its current operations, as it was originally constructed by German settlers over 100 years ago. During World War II, it became a strategic military base for Allied forces which helped to boost the port's profile. Today, it remains the busiest port in PNG and is home to many different types of exported commodities.
The port has four modern terminals that handle millions of tonnes annually from both domestic and international traders. Lae port also boasts numerous shipping lanes, berths, and services which support its operations. It is estimated that around 30% of all exports from PNG are handled from Lae port, making it an essential economic hub for the nation.I
Given its history and importance to national trade, it is likely that this port will remain an important part of PNG's history and economy for many years to come. By maintaining its current environmental standards, it can ensure that it remains a major shipping hub in the region for decades to come.
Shipping from Australia to LAE Port is weekly or regular  from Sydney, Melbourne, Brisbane, (Fremantle) Perth, Adelaide, Townsville and Darwin.
It is possible to drive from Port Moresby to Lae, Motorists can travel directly to Lae from Port Moresby through Kerema, Malalaua, Gulf, up to Kaintiba in the hinterland bordering Morobe and Eastern Highlands, and on to Menyamya in Morobe. It then links up with the Bulolo Highway on to Lae
Remember, Port Moresby does have a Police Force, but it is also known to be corrupt. POM is a great place to visit, but be careful and try to avoid walking the streets or driving alone at night.
LAE PORT SHIPPING SERVICES
Wharf Facilities
Crane
There are no wharf mounted gantry crane however, forklift available and capable of lifting up to 20 tonne containers. Shippers are advised to check this before shipping heavier loads. Prior advice and approval must be sought from the
relevant Port Authority.Bulk Handling
The Port has a Vigan Machine and handles Bulk wheat and grain.Storage Area
Under cover storage 12,600sq.m. Open storage 39,000sq.m.Tanker facilities
Tanker Berth length 100mtrs depth 13m belowLAT and handles all types of fuels, max draft 9.5mtrs.LNG (Liquefied Natural Gas)
One 54.86mtrs berth depth 6.10mtrs.Bunker Provider
Only light fuels are available by road tanker. For heavy oil available by pipe line. Suppliers: Mobil and Inter Oil.Water Provider
Water is supplied on request by the Port Authority at Berth.Slipways, Ship Reapirs & Maintenance
A new dry dock facility is in operation at Motukea (Port Moresby) by Curtain Brothers (PNG) Ltd.Waste Dispoasal
No waste disposal facility is available. Arrangement for disposal can also be done with the Shipping Agents and National Agriculture and Quarantine Inspection Authority (NAQIA).

RO-RO & Passenger Handling
Overseas Wharf (Berths 1-3) accommodates both types of vessels.

Stevedore Provider
Lae Port Services Pty Ltd
P.O Box 434, Lae
Telephone: (675) 472 1915
United Stevedores
P.O Box 2191 Lae
Telephone: (675) 472 1099

Heavy Duty
The above mentioned facilities are not available. For further clarification and advise of the mentioned facilities must be obtained from the CEO or the respective BM prior to any shipment.Riback StevedoreP. O Box 3531
Lae
Morobe Province
Telephone: (675) 472 2688/479 1520

Contact Information
PNG Ports Corporation Limited
P.O. BOX 563
Lae
Morobe Province
Papua New GuineaTelephone:+675 472 2477
Facsimile:+675 472 2543
Email: 

enquiries@pngports.com.pg

| | |
| --- | --- |
| Official | Office |
| Business Manager | +675 472 6434 |
| Pilot (Marine) | +675 472 2477 |
| Customs (Collector) | +675 472 1872/472 4899 |
| Health Officer | +675 473 2100 |
| Quarantine Officer | +675 472 7083/472 4856/472 4846 |
| Fire | +675 472 4333/472 4818 |
| Police | +675 472 1833/472 1068/479 1069 |
| Ambulance | +675 472 3966/473 2100 |
| Emergency | 000 |

Technical Information – Wharves

Berth
Length
Width
Water Depth
(below LAT)
Deck Height
(Above LAT)
1.
Overseas (Main Wharf)
154.5m
12m
12m
2.7m
2.
Overseas (Main Wharf)
92.256m
34.5m
12m
2.7m
3.
Overseas (Main Wharf)
220m
34.5m
12m
2.7m
3.
Overseas Extension
108m
34.5m
13.7m
3.26m
4.
Coastal Wharf
54m
13m
4.9m
5.
Coastal Wharf
52.5m
3.0m
2.9m
Tanker Berth
69.27m
10m
13.7m
3.5m
Barge Ramp
Width 12m Grade 1 in 8
Tidal Basin
240m
39.6m
14m
3.5m

Permissible Loadings

Berth
Distributed
Tons per sqm

Road Vehicle

Truck
Semi-trailer
Forklift
Berth 1
1.95
T17
ST28
F20
Berth 2
1.95
T17
ST28
F10
Berth 3
 3.9
T17
ST28
F5
3. Overseas entension
4.0
T17
ST28
F40
Berth 4

Coastal

 3.9
T17
ST28
F12
Berth 5

Coastal

3.9
T10
ST12
F3
Tanker Berth
Barge Ramp
Tidal Basin
4.0
T17
ST28
F10

Pilotage
Pilotage Authority
PNG Ports Corporation Ltd. Pilotage is compulsory. Pilots are available and based in LaeBoarding Station
Lat: 06°44.85 S, Long: 147° 00.10 E, Mt. Lunaman Tower Bearing 023° (T) x 1.30MOr or Bad Weather
Lat: 06°44.85 S, Long: 147° 00.10 E, Mt. Lunaman Tower Bearing 023° (T) x 1.30MCommunication Arrangements
Call "Lae Port Control" on VHF 16/12.Tug, Towage, Barges and Mooring Gangs
Privately owned and operated under license issued by the PNG Ports Corporation Limited. Arrangements can be made with Private Operators through the respective Shipping Agents. (PACTOW)Lae Port Layout

TYPICAL QUESTIONS CALLERS ASK ABOUT SHIPPING COMPANIES TO LAE PORT 
"What does it cost to ship a motor vehicle to Lae"
"Shipping costs to The Port Of Lae, Papua New Guinea from Australia will depend on several things, where in Australia you are shipping from and where in Papua New Guinea you intend shipping too, the commodity being shipped the time of year you are shipping all play a role in determining the cost"
SEA FREIGHT TO LAE PORT 
CALL CARGOMASTER 1300 767 136
SHIPPING TIMES FROM AUSTRALIA TO LAE  
Sydney to Lae: 12-18 Days
Melbourne to Lae: 16-24 Days
Brisbane to Lae: 6-18 Days
Fremantle (Perth) to Lae: 18-32 Days
Hobart/Launceston to Lae: 18-28 Days
Canberra to Lae:12-18 Days
Townsville to Lae: 14-22 Days
Darwin to Lae: 32 Days
PAPUA NEW GUINEA CUSTOMS AUTHORITY
WHAT YOU SHOULD KNOW ABOUT SHIPPING TO LAE PORT:
Prohibited And Restricted Items:         
Remember, you are moving to one of the cleanest, greenest, Island Countries in the world, Samoa's people are very much InTouch with the environment and protecting their country from unwanted pests and diseases. Border control is very strict and heavy fines (even imprisonment penalties) apply for non compliance, your goods could even be sent back to the origin port .Certain items are restricted or prohibited and cannot be imported into PNG
Please be aware the below items are NOT PERMITTED into PNG:
objectionable material contained on items like videotapes, films, records, CD-ROMs and in publications
weapons like flick knives, butterfly knives, swordsticks, knuckle-dusters
any weapon which is disguised as something else
equipment for using cannabis or methamphetamine
anything which you're planning to use in a crime.
For the commodities below you should check to see if you will NEED A PERMIT:
ivory in any form, including jewelry, and carvings
tortoise or sea turtle shell jewelry, and ornaments
meat or food derived from whales, dolphins, rare crane, and pheasants, or sea turtles
medicines containing musk, or rhinoceros or tiger derivatives such as ground horn or bone
carvings or other things made from whalebone or bone from other marine mammals
cat skins
trophies of  sea turtles, all big cats, rare reptiles, cranes, pheasants, bears, antelope, and deer
live species, including pet eagles, hawks, owls and parrots, many cacti, orchids, cycads, and cyclamens
carnivorous plants.
You may not be able to bring some medicines into PNG, especially controlled drugs. This includes medicines containing pseudoephedrine. Remember heavy fines and possibility of imprisonment for non compliance
Prescription medication in most cases is acceptable, if you can present a valid doctors prescription .
If you're returning to PNG or are immigrant after 21 months or more overseas, you may be entitled to concessions on vehicles and boats, motor cycles that either accompany you or are transported separately.
Bringing Motor Vehicles Into PAPUA NEW GUINEA:
There is an increasing number of people purchasing cars online from overseas and importing them in Papua New Guinea. Although the purchase price of these vehicles may seem cheaper than what you can purchase here in Papua New Guinea there are significant costs associated with importing and getting these vehicles on the road. In addition to freight and insurance costs, there is also import duties which can, depending on the size of the motor, range from 40%-110% of the vehicles import value. On top of this Import GST of 10% is also collected at the time of import. Add to this broker fees, Quarantine clearance fees, port handling fees, car safety inspection fees and registration fees and this can often double the original purchase price of the vehicle.
Please be aware of all the costs associated with purchasing and importing a vehicle from overseas before you make you purchase. If your vehicle is imported and left at a Customs wharf for over 30 days it is forfeited to the Sate of Papua New Guinea and can be sold or auctioned to recover the duty, GST, and other handling and storage fees owing.
Documentation will be evidence will need to be produced to support your claim. These documents may include:
receipts showing purchase and delivery dates
registration and insurance papers
evidence when the vehicle, boat or plane was surrendered for shipping .
"What if I don't qualify for concessions"
You will have to pay Duty and GST.
CONTACT OUR TEAM TODAY CARGOMASTER WILL SAVE YOU TOO!
TEL: 1300 767 136 
CONTACT OUR TEAM TODAY CARGOMASTER WILL SAVE YOU TOO!
"SAVE MORE, SAVE TIME" with CargoMasters' international self- pack shipping consolidation services to and from Port Moresby, Papua New Guinea!
CONTACT OUR TEAM TODAY CARGOMASTER WILL SAVE YOU TOO!