INTERNATIONAL SHIPPING TO THE PACIFIC ISLANDS
"Shipping Containers to The Pacific for over 20 years"
"International Shared Shipping Containers to the Pacific Islands
ALL CARGOMASTER TEL: 1300 767 136
CargoMaster offers weekly shipping to the Pacific Islands  from Sydney, Melbourne, Brisbane, Perth and Adelaide to Fiji, Tonga, Samoa, Rarotonga, Aitutaki, Noumea, Vanuatu, Marshall Islands, Solomon Islands, Guam, Hawaii, Cook Islands When sea freight shipping to the Pacific Islands you have two options,  consolidated sea freight (shared container) or full container loads.
The latest news and developments in the Pacific Islands can be found below:
AUSTRALIA PACIFIC ISLANDS BUSINESS COUNCIL
SHIPPING COMPANIES TO THE COOK ISLANDS
SHIPPING COMPANIES TO RAROTONGA
SHIPPING COMPANIES TO AITUTAKI
LCL (LESS THAN CONTAINER LOAD) SHIPPING TO THE PACIFIC:
CargoMaster is one of Australia's mosted trusted sea freight companies to the Pacific Islands. CargoMaster provides sea freight consolidation services to THE PACIFIC ISLANDS from Australia daily, from all Australian capital cities. CargoMaster is able to pick up your goods from almost anywhere in Australia. Consolidated sea freight or sea freight to the Pacific Islands that is intended for consolidation is collected from clients and transported to a consolidation yard and packed into containers.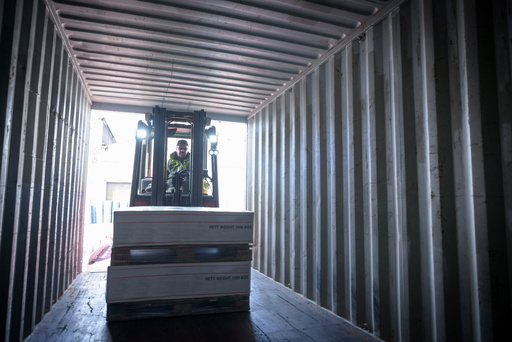 INTERNATIONAL SHIPPING CONTAINERS TO THE PACIFIC
FCL (FULL CONTAINER LOAD)  SHIPPING TO THE PACIFIC ISLANDS:
CargoMaster offers weekly sea freight shipping containers to the Pacific Islands  from all Australian capitals ( shipping containers directly  from Darwin and  Townsville too!) to most destinations in the COOK ISLANDS.
Once you decide to go ahead, CargoMaster will organize the delivery of an empty shipping container for packing to almost any where in Australia, or alternatively, you can pack your container in one of CargoMaster's packing yards. All types of shipping equipment available for sea transportation to the Pacific, most popular are 20ft and 40ft containers, high cube containers and 20 and 40 open top containers and flat racks.
CargoMaster looks after a wide variety of sea freight to the Pacific. If you are thinking of relocating to The Pacific Islands, ask about self pack international shipping services. For anyone lucky enough to be moving overseas shipping containers  to the Pacific . CargoMaster Self Pack International Shipping Containers offer  a low cost alternative to expensive removalists! Self Pack international moving containers can be delivered to your home in Australia for packing.
CargoMaster moves all types of commodities in shipping containers )and on flat racks) to the Cook Islands, mining machinery, construction equipment, cars, trucks, boats, machinery or all shapes and sizes, the list is endless! CargoMaster is able to offer you a Door to Port or Door to Door service for shipping containers to the Cook Islands.
Shipping goods to and from the Pacific Islands requires specialised attention from freight forwarders and shipping companies. Shipping by sea is a complex task that requires knowledge of loading, unloading, documentation and customs requirements. Experienced freight forwarders are able to provide turn-key solutions for shipping services to the islands, ensuring your goods arrive quickly and safely. Shipping companies understand the importance of global partnerships by delivering reliable ocean transportation at an affordable price. Shipping to and from remote Pacific Islands has never been easier—in most cases it just takes a few weeks or less for your goods to reach their destination.
Shipping to the Pacific Islands is no simple task; coordinating sea freight, dealing with different cultures, struggling with diverse geographical terrains and using uncertain modes of transport can be challenging. International Shipping companies have stepped up to make this arduous process easier on the shipper by managing the full cycle of transportation through their and trusted freight forwarders, who can ensure successful shipping even under the toughest conditions. With their collective experience and resources, there are several invaluable services these entities provide to aid in international shipping – from helping customers handling customs and regulatory compliance to leveraging warehouse capacity and providing efficient networking routes. Shipping companies nowadays are getting ever more sophisticated in their ability to accommodate special requirements for larger cargo or bulk haulage shipments. Whatever your wants, then rest assured that CargoMaster will always be ready to provide prompt reliable services for your shipments across the Pacific Islands!
CALL CARGOMASTER TO FIND OUT MORE: 1300 767 136